The Golden Globes
Once Upon a Time in Hollywood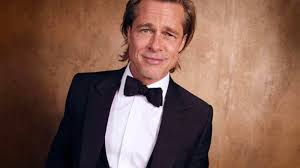 As the Golden Globes and many other award ceremonies plague pop culture by having people other than the public to decide on who will win these awards. This has led to a time where many are sick of the "discrimination" and snubs of certain recipients who they may believe deserve the highest acknowledgment possible in regards to motion picture and television. The host had clearly been driven mad by the hierarchy of Hollywood came out to deliver a blatant screw you and outed Hollywood …. however funny it was was, it brought attention and worry that those that deserved to win wouldn't. Movies such as the Joker, 1917, Scorsese's Irishman, Uncut Gems, Marriage Story, and Quentin Tarantino's Once Upon a Time in Hollywood – to name a few- all specially impacted 2019 and proved that some filmmakers still have a dream to make great movies. 
Once Upon a Time in Hollywood is a movie you need to go into with a bit of knowledge of the Manson Family murders because Tarantino creates a set of characters to exist during this time period to change how history played out. It's a phenomenal film that turns its two hour and 40 minute runtime into a visually pleasing masterpiece. If that's something you're into, and it maintains to be hilarious throughout the whole duration through subtext rather than easy one-liners with cheap humor.
Nominated for five categories, and winning three of them, the movie absolutely deserved it. The most deserving award of course went to screenwriter/director Quentin Tarantino who won best screenplay for a motion picture who gave no thanks to regard with help with the script, but all respect to the cast. Leonardo DiCaprio was nominated for best actor, while Brad Pitt more than deserved to win best supporting actor for a role so perfectly written for him. The big bang on the smaller parts played to make the film great, being that of Margot Robbie; which of course is used to appeal to Quentin's foot fetish in his film Margot Robbie plays Sharon Tate like that was actually her. Most importantly it has what makes a Quentin Tarantino film great from the cute mischievous look from the girls at the ranch to the insane fanatical violence that is always intensifying. 
At its best is the chemistry between Leo and Brad as they cruise downward in Hollywood and the difference between how they handle it. Proving that Tarantino is in his meta maintaining to make a comedic movie without garbage. Instead he gives it a twist of Tarantino-esque that is hilarious with lots of under the breath mumbles and, best of all, Cliff Booth's no-nonsense renegade combined with a breaking down Rick Dalton while getting mixed up with the Manson family.
About the Writer
Hayden Strange, Graphics & Photo Editor, Entertainment Editor
Hayden is a senior and spends his time enjoying all forms of entertainment, usually watching movies and more recently, reading. Having a passion for editing...