Magic and Myth
The Story Behind Common Mythical Creatures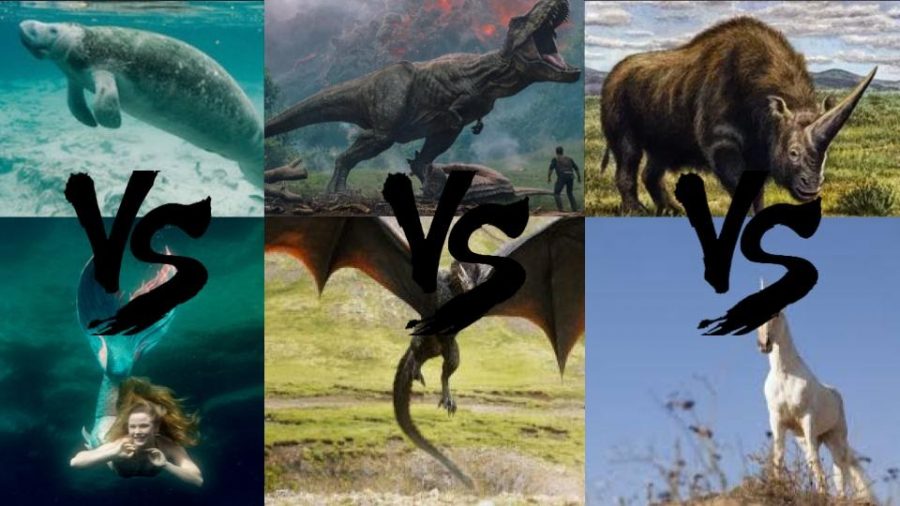 Once upon a time from the beginning of human history … or at least since mankind began to keep a history; stories of creatures with magic have overwhelmed culture. Legends, myths, and tales of unicorns, mermaids, dragons and so forth, have appeared in almost every culture in all different parts of the world. The fascination of these mystical, and unexplained sightings, have sparked movies, books, and songs, capturing audiences of all ages. Perhaps it's humans ambition to understand and prove the unknown, or perhaps it is a need or hope for magic that keeps them alive. The question is however, how could something fake, still find relevance today? How come these animals appear in so many different cultures with very different ideas? Is there any evidence that these creatures could be real after all?
Dragon Tales, Game of Thrones, How to Train Your Dragon, The Hobbit, Harry Potter, Enchanted, Mulan, The Last Unicorn, Nico The Unicorn, The Little Mermaid, Pirates of the Caribbean, Aquamarine, Peter Pan, Barbie a Mermaid Tale, Maleficent, Tinker Bell, Ella Enchanted, Sleeping Beauty, and so many others feature stories of magic, and while all these modern day films have been dismissed as nothing but "folklore," others would say otherwise.
In 1614, Captain John Smith, (best known for his time in Jamestown) claimed to have seen a mermaid. He was recorded to have said, "swimming with all possible grace near the shore. The upper part of her body resembled that of a woman…she had large eyes, rather too round, a finely-shaped nose (a little too short), well-formed ears, rather too long…and her green hair imparted to her an original character by no means unattractive…[but] from below the waist the woman gave way to the fish." This is perhaps the most famous sighting of a mermaid, but there are plenty of other sightings and types of mermaids such as Kappa (Japan), Derketo (Greece), Mami Wata (Africa),  Iara (Brazil), Selkie (Scotland), Marakihau (New Zealand), Melusine (France), Merrows (Ireland), Rusalka (Russia), and Finfolk (Norway). Some think that manatees, also known as a "sea cow"could be the possible culprits for these sightings, but nobody really knows. Occasionally mermaids will still be sighted, but with how little humans know about the ocean, there are plenty of secrets to be uncovered. 
The Bible, written 1200 BCE at the earliest, mentions unicorns several times. Psalms 92:10 says, "But my horn shall thou exalt like the horn of a unicorn: I shall be anointed with fresh oil." There is much speculation about the unicorn and its authenticity. Scientists say the unicorn may have been an extinct rhino-like creature called Elasmotherium sibiricu. Extinct early as 29,000 this creature had one huge horn, and was covered in thick shaggy fur. Others say unicorns have used their magic to go into hiding from humankind. Then of course some say that it just didn't make it on Noah's ark in time….
With the size and power a dragon would possess, many think that dragons, if once alive at all, are extinct. Dinosaur bones, which bear a resemblance to these fire breathing creatures of old, may be the long lost dragon our ancestors worshiped and feared. It is possible they may have uncovered some of these bones, and the story of the dragon was born. Akhekh (from Egypt), Fafnir (from Scandinavia), Kukulkan (from Mesoamerica), Python (from Greece), Stoor Worm (from Scotland), and Vritra (from India), might disagree, and they could be hiding out in caves under the earth. 
There is plenty of evidence proving our magical friends fake, but there is also enough wiggle room that their fate can't be set in stone. So real or not real? Perhaps man will never find out. After 200,000 years, we may have evolved, but Homo sapiens don't know everything. Perhaps one day the truth of these creatures will be revealed, but until then, it's up to the world to decide.
https://www.smithsonianmag.com/science-nature/where-did-dragons-come-from-23969126/
https://www.livescience.com/39882-mermaid.html
https://www.mentalfloss.com/article/75471/9-mermaid-legends-around-worldhttp://mermaidsofearth.com/the-cultural-significance-of-mermaids-around-the-world-part-1/
https://qz.com/911990/the-cottingley-fairy-hoax-of-1917-is-a-case-study-in-how-smart-people-lose-control-of-the-truth/
https://www.realmofhistory.com/2018/03/27/10-mythical-dragon-entities-facts/
About the Writer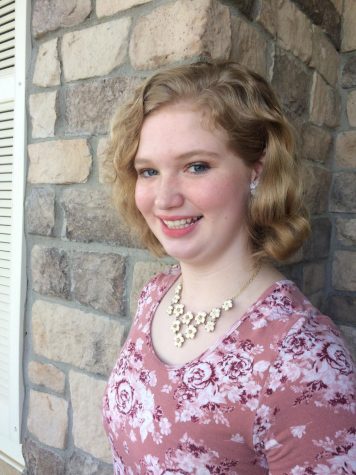 Emma Valentine, Editor in Chief
Emma Valentine is an avid writer, reader, and Harry Potter nerd. She wants to be an author when she gets older and is currently working on writing her...