Swimming
The Late Mac Miller's Last Album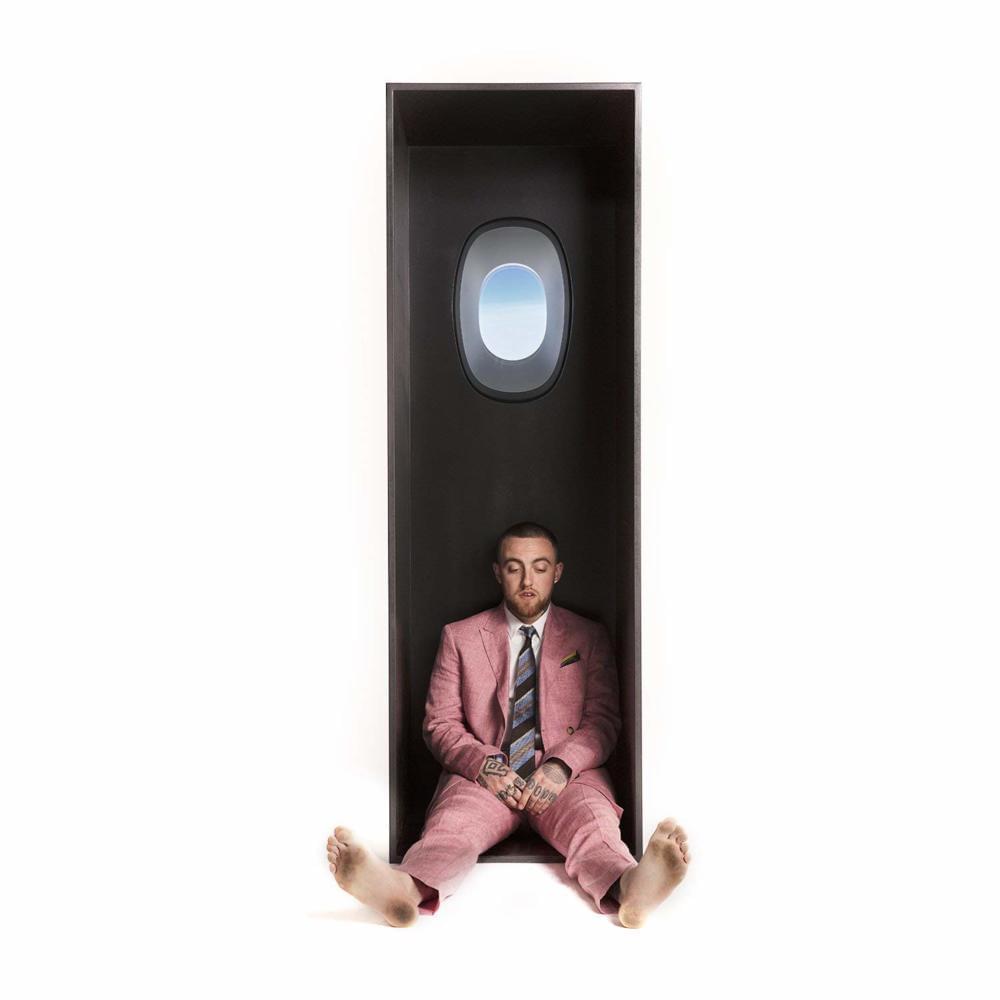 Despite the late Mac Miller's passing over a year ago on September 7th, his fifth studio album is a beautiful reflection of his emotional maturity and a healthy way of growing in life. "Swimming" is a state of self-care and to make your own flow in life by making sure you're not letting life take you, but taking life and doing what you want with it. Besides any preconceived notions, this is not an album of sadness or a direct result of his relationship coming to an end with the absolutely lovely Ariana Grande. 
Mac Miller is someone who has lived the rapper life that is commonly forced upon young rappers. Drug use to substance abuse, fake friends, really fake friends that just hang around you for your name and money, spending money on exotic cars, jewelry, a big ol' Hollywood mansion, women, and it leads to an unhealthy life. 
The album came at a time when he stepped away from the limelight and social media. In a song released before the album dropped titled Buttons he sings "Nobody at my house, I was at the studio all night" and track eleven on Swimming, Jet Fuel which will talk about more later he raps, "kicked it at the crib I don't see nobody". To make this album, he took time to get a clear mind and get away from the rapper life. It also shows Mac Miller's dedication to his craft and not falling into a label forcing him to put music out or making music just to put it out or make money.
To many artists nowadays are simply chasing a check and not putting music out that's true to themselves. Mac delivers an album that is true to himself and gives a feeling of taking a deep breath. From my first listen I have loved this album and it's hard for me to say it is my favorite Mac album but at certain times it very well is. This album came out in 2018 and I have well over 80 hours listened to it this year because, in my opinion, nothing really beats it. As a result, this has become the album that I listen to whenever I'm feeling down or when I'm feeling great because it's replay-able, feel-good music and tells you life is okay, it goes on and to dedicate to a craft that you find purposeful.
One of the best things about Swimming is that it was created in order to be listened to in one go and it results in an experience you are enduring, you feel the lows especially early on. The first few tracks may seem sad but it's about coming back to reality, life-changing, and not caring about stupid things you know yourself and what went down, being comfortable with you. The lowest of lows of the tracklist and one of favorites Perfecto give a glimpse to the demons he was facing including drug addiction and his inner thoughts, what is also a call for help. From this track it became clear to me that Swimming to Mac Miller is him being in a state of treading the water, heading to the shore – where his family is calling him to come which is explored in 2015's GO:OOD AM's Perfect Circle/Godspeed – and drowning in substance abuse. Listening to a track like this after his death and where he so obviously speaks about his battle with substance is devastating, and at times my heart literally drops as I feel his loss more than anyone yet. 
Fortunately, I haven't lost anyone dear to me and when we lost Malcolm I felt like I lost someone close to me even though he will never know my face. Next, perfectly titled Self Care is much more upbeat and about the title of the song and you can actually feel the albums shift of tone from the beat drop late in the song. The tracks are all titled to give you a literal understanding of what the song is going to be and for that, I have to recommend that you listen to them so you can get your own feel and vibe from the music. Every song is special to me in a way and uniquely fits how I might be feeling, If I need motivation I listen to Conversation Pt. 1, Wings, and Ladders if I want to reflect on the past 2009 and Small Worlds. What I'm saying is that this is music made from the soul and it touches you in a way that leaves you realizing all your problems won't be solved and it's up to you to embrace it. 
One of my favorite things about this piece of art is that all of the hooks, vocals, and singing are delicately done by Miller which could also be the biggest drawback to new listeners. The album has a funky-blues jazz type feel to it and is highly instrumental most of it which are done by him just experimenting with certain instruments and having those he considers homies to work with him on it. I have listened to this album an absurd amount I feel like since it has come out and I still uncover new things about it.
Looking into lyrics on Genius.com I found that Snoop Dogg sings one of my favorite little lines in the album, "It just freaks me out," over a groovy upbeat jazzy production. The most popular song Self Care has ad-libs from an aspiring Atlanta rapper J.I.D that took me way too many listens to actually hear it. Having a range of musicians from J. Cole producing to John Mayer playing guitar. enough but from listening I can assure that it gets me grooving and enjoying every bit of instrument experimented with and I love me some jazzy beats!
An album worthy of being an all-time favorite because it affirms Mac Miller's legacy as a musician; an artist and not just a rapper. It confirms that long after Kanye West normalized singing and doing what you want with hip-hop, that there are still artists willing to dedicate themselves to their craft to make a standout piece of work that isn't like anything already out. I love Mac's intensity and the passion he puts into his music, even though he may not be considered the greatest singer I find that it hits home. In a performance done shortly after the album came out on youtube channel Tiny Desk, NPR Mac live performs with live musicians and it shows that he literally gives his all into his music by pouring his intensity of emotion into his music.
If you enjoy the album, check out the live performance because seeing this artist in his zone going in on his craft will give you a hopefully newfound sense of respect for certain rappers, and it will certainly make you wish he was still around.