So I Heard You Paint Houses
The Irishman Movie Review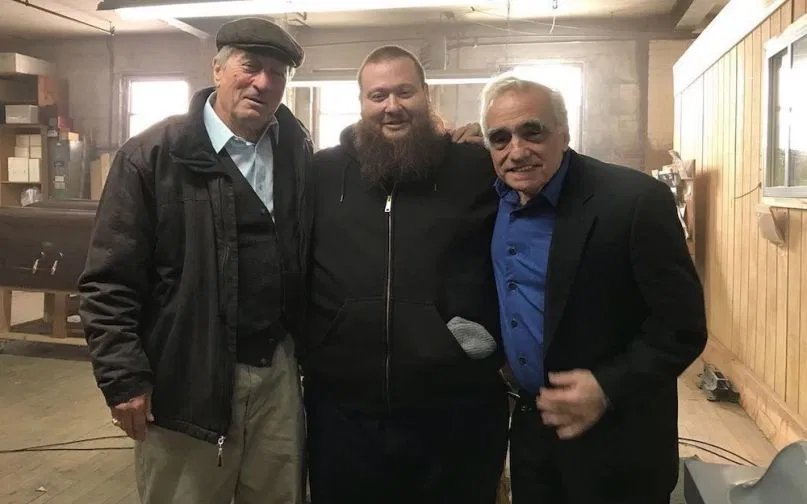 Having an ultimately exclusive release to Netflix, Martin Scorcese's "The Irishman" feels all too good to be based upon the disappearance of Jimmy Hoffa. With a surprisingly long runtime of three and a half hours, the movie may seem played out or intimidating to approach but I assure you the experience is what you want out of a gangster flick, especially one of Scorcese's calibers. 
There's something special with this film when three and a half hours perfectly suits the movie's narrative, can keep you intrigued yet leaving you denying what is so obviously hinted towards throughout. From the start of the movie, you are unsure where it's truly headed other than that it is about one Frank Sheeran who joins the midst of the mob and his mission is clear from the first scene of the movie he is a man who "paints houses" for one Russel Bufalino and his Pennsylvania crime family. He falls in an odd place between his own family, the hierarchy of the mob, and the Teamsters led by Jimmy Hoffa.  
The violent and brutal scenes when Jimmy is at work "painting houses" are all done in a delicate matter to show how quickly and devastating victims were left. The violence is all shot very quickly and not to glorify what is happening on the screen. Not to mention when new mobsters are introduced along with it is a blurb of their death, usually consisting of being shot in the head multiple times while in an unsuspecting location.  The devastation is also seen through Frank's family life and how his children interact with his newfound family. 
It mixes greatly the dark moments with comedy and I couldn't help but finding myself crack up through the duration of the film as the jokes are proper funny ranging from painting the wrong house to arguing about being 15 minutes late over 10 minutes. The movie is nothing short of a master class gangster movie that shows the effects of the mob though done through movie glorification it is a marvel to endure. 
It is able to connect to a younger audience by its comedy, brutality, and a cameo appearance from Action Bronson. Plus a nice little scene where Robert de Niro's character flexes his wristwatch up during a photoshoot. 
It manages to hold the attention of a new generation while maintaining key roots that Scorcese is known for. 
The only thing that holds this movie back is the same thing that makes it so spectacular, and that is the actors. Robert de Niro, Joe Pesci, and Al Pacino to name the superstars are the best of the best in these types of films. The performances are amazing and make the movie worth it to watch on its own but besides Al Pacino, Joe and Robert look like they are both about to croak through the entire film, CGI is used to make them appear younger and it gives a haunting almost ghostly looking look to them. Blue eyes colder than White Walkers along with a face that is so familiar yet hideous is what awaits. Though you get used to it, you won't get used to believing Joe Pesci's character and Robert de Niro's character aren't short from a heart attack. 
A common occurrence is a film is doors being left open and possibly closed at times, a common theme for mobster movies. Seen in the Godfather to represent members entering the secret life of the Mafia is it given its own unique spin and I'd recommend looking out for these doors and their placement within the scene to have a better understanding of the final scene of the movie. 
About the Writer
Hayden Strange, Graphics & Photo Editor, Entertainment Editor
Hayden is a senior and spends his time enjoying all forms of entertainment, usually watching movies and more recently, reading. Having a passion for editing...