The Dark Side of Social Networking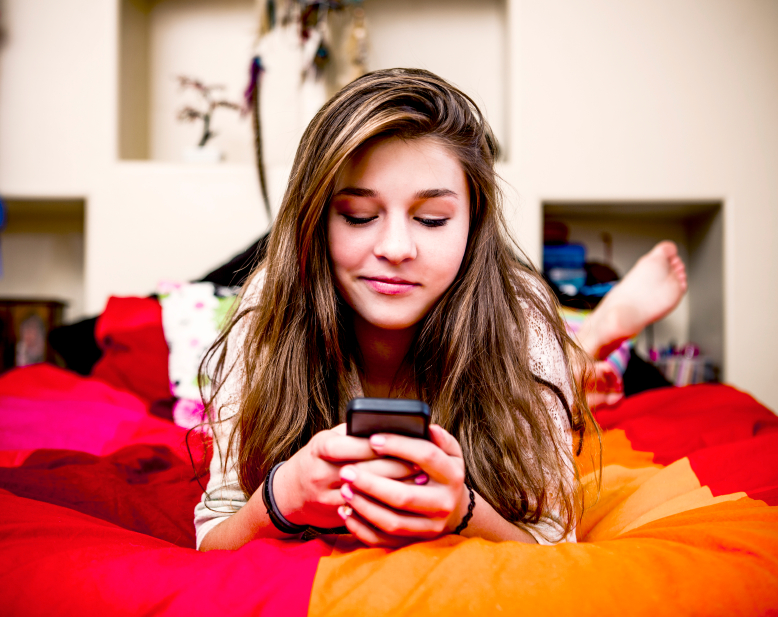 For years, cell phones have been a part of society, and most importantly so has social media. But the joys of staying connected through sharing memories with friends and family through has a dark side. Picture sharing platforms such as Snapchat and Instagram makes it easy for people to access and share mature pictures. The biggest issue with social media and many teens is sexting.  
Sexting is commonly seen as two parties sharing nude pictures of themselves and sending them to the other corresponding party. Teens take the responsibility of committing an adult crime in any such way that they should be treated and charged like an adult since they believe that they belong in that stage of life.  Sexting comes as a game to teens because they love the thrill of doing something that they know will get them in trouble. Sending nudes however comes at a major cost. Their privacy is in the hands of the person who has them, so they better not make them mad. Teens who send nudes never take into consideration what could potentially happen. When nudes of a teen are leaked, teens face the effects of what happens. "As bullying, ridicule, and embarrassment escalate around the sexting, teens can start to feel hopeless and become depressed. They also may contemplate suicide," journalist Sherri Gordon says. 
The biggest risk that teens run when sending nudes is risking their parent's jobs or even risk being placed into the foster care system. "If parents know about the sexting and do nothing to end it, then they may also be subject to an investigation by Child Protective Services in their city or state. Sometimes these investigations result in a child being removed from the home and placed in foster care," Gordon states. 
In many states sexting is already illegal, but people are fighting to change the law so it's not as strict. "A coalition of state lawmakers are concerned as well, claiming state law has not kept up with advances in cellphone technology or knowledge of teen brain development. They're proposing to change the law to differentiate between teenagers and adults when it comes to the penalties for possessing and sending nude photos of minors," Melissa Santos, another journalist, states. Lawmakers feel like such severe punishment would affect the mental health of the teen far much worse, although teens are making the choice to take on the role of being a full adult. Often times, when teens are sharing pictures with someone over the age of 18, teens are lying about their age. 
There are often times when teens who had nothing to do with the situation are forced to dig their own graves. Teens often receive the images from the proving source when they never even asked for it. "The 14-year-old girl, called Nancy Doe, in a lawsuit aimed at heading off the charges, appears in underwear and a sports bra in one photo and, in the second, in underwear with her top off and her hair covering her breasts. If adjudicated delinquent – that is, found guilty in juvenile court – Nancy could have to register as a sex offender….They have a very good argument that Nancy's pics do not violate any Iowa statute. The problem is prosecutors overcharge people to get them to take plea deals all the time. And this prosecutor has an extremely broad statute to work with: Iowa has convicted teens for sexting naked pictures of themselves in the past, and the statute is vague enough that they could allege Nancy was "enticing" the minor to whom she sent the picture into prohibited sexual activity,"  Rolling Stone journalist Bridgette Dunlap states. The laws for sexting are extreme for those who didn't ask to possess the nude picture that was sent to them. 
House Bill 1742 would also eliminate teenagers from child pornography charges when they take or send photos of their own bodies. The bill is supported by the commander of the state's Internet Crimes Against Children Task Force, as well as the Washington Association of Prosecuting Attorneys and the Washington Association of Sheriffs and Police Chiefs. There is a widespread movement to keep teens from getting charged with child pornography and having to register as a sex offender. 
Teens should take responsibility for their actions when it comes to sexting. Teens who wish to act like adults and follow through with nude pictures that would get an adult in trouble, should be charged with adult crimes. Letting up on a teen and giving them a slap on the wrist will only allow predators to seek out and find teens, as well as teens more frequently sharing their nude images with the world.
About the Writer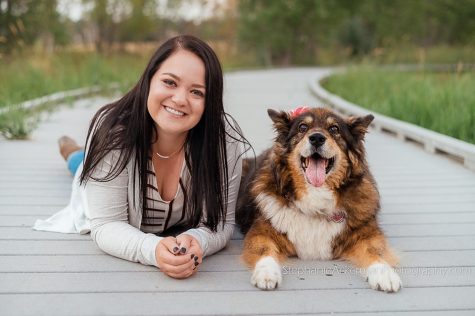 Haylee Emanuel, Marketing Director & Features and Editorials Editor
Haylee Emanuel is a Senior at Horizon High School and is the Marketing Director along with Editorial Editor. She is a student-athlete who takes pride in...