Fab Fall Fashion
Clothing is a way that people can express themselves. Each day is an opportunity to embrace individuality and reflect on personality through style. The season is now fall and here are the latest trends in 2019:
Sweaters:
For girls, sweaters are a way to look cute and feel comfy at the same time. Sweaters have always been popular as the temperature continues to drop. Replace your everyday hoodie with a nice knit sweater with some jeans or a jean skirt. For an edgier look, pair an extra large sweater that serves as a dress with a pair of tall boots. Some colors of cute sweaters that are in this fall are nude, orange, tan, cream-colored, or as always, black. You can get sweaters at Tilly's, Forever 21, Urban Outfitters, or American Eagle. 
Skirts:
To elevate any outfit, try replacing your everyday pair of jeans with a skirt. This year, a variety of styles of skirts have made their way back into mainstream fashion. Wearing a nice long sleeve or a sweater with a skirt can switch your summer skirts into cozy fall fashion. Today an extra chilly day? Add in some sheer black tights or high boots. 
Patterns:
This year, plaid, cheetah print, florals, camo, and stripes have all been getting attention in the fashion world. Adding patterns to any outfit can freshen up your look and push your wardrobe out of the BOX!
Vans and boots:
This fall, boots have been very popular for girls. Tan, black, short, or long, boots are made for walking the streets. Wearing boots can make any girl feel more confident. Feeling adventurous? Grab a pair of white or animal print boots to give your outfit a cool 70's vibe. Want a more classic, casual look? Slip into a pair of Vans this fall to keep your look on trend. You can get these shoes at the stores Journey, Off Broadway, Famous Footwear, Tilly's, or Vans.
These are the latest fall trends of 2019. Try them out and see which ones you like the best!
About the Writer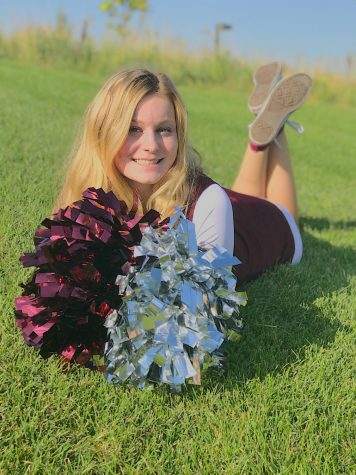 Kiley Haberstroh, Student and Staff Outreach, Productivity Manager
Kiley is a Junior at Horizon High School. She is known as a bubbly outgoing girl who strives for greatness. Kiley focuses on the positives in life. The...