From Nowhere To Somewhere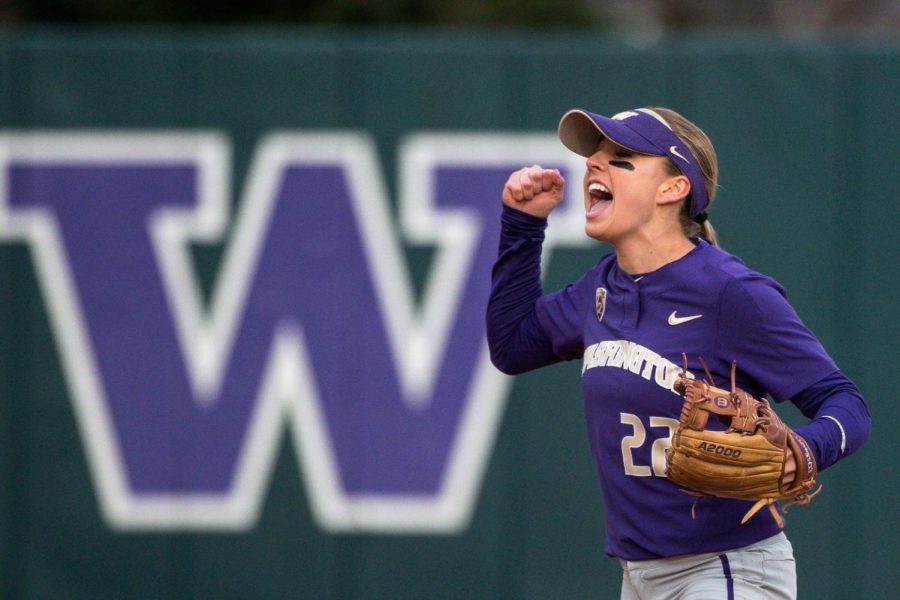 Haylee Emanuel-Marketing Director & Features and Editorials Editor
November 12, 2019
There's only one girl that rules over shortstop, and that's University of Washington's Sis Bates. May 8, 2019, Sis Bates made it into the Pac-12 Defensive Player of the Year once again. Pac-12 is made up of D1 schools and is labeled the Pac-12. Not only is Sis Bates defensive player of the year but she also made the Team USA for the Olympic team for Softball. 
"I'd say to achieve your dreams let those obstacles push you down because you only come back stronger and better with a purpose to show people they are wrong," Bates says.
Bates then started to explain how players tend to get in their heads and tell themselves they aren't good enough for a team or they can't become the player they want to be. "I was the same exact way. I always put myself down making myself think I was good enough and even then I was determined to show them that I was wrong."
Bates would spend hours practicing just to get better not only as a player, but as a student. "The mentality you have as a player transfers into how you are as a student. We travel a lot and we have to do our homework on the road so we have to be on top of our studies and that's the biggest stress of all. I remember struggling my freshman year with trying to balance traveling for school and stay eligible and play, but soon all the balancing was easier and made me not only smarter but realize I'm bettering myself for my future." Bates mentions. 
Many memories come to be in a world of softball, another family is made and more goals are made every day. "I can say, do something that you both love and hate at the same time because you are more likely to make memories that last a lifetime."