What Are We Looking At?
The 2020 Presidential Elections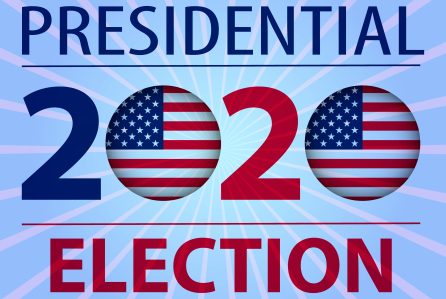 Next year on November 3rd of 2020, the United States of America will be looking at the future President of America. Will it be Trump? Or fresh meat? 
So far, in total America has one-hundred and twenty people signed up to compete for the title as of last Friday afternoon, October 25th, 2019. However, out of those one-hundred and twenty candidates, only twenty-two have caught American's eyes, and here are the four favorites. 
Of course, both democrats and republicans have their favorites for different reasons. 
Elizabeth Warren is a favorite for the Democrats this year, especially to college students with her promise of wiping out millions of dollars of student debt. 
She plans on targeting what she calls "ultra millionaires" to pay not two, but three percent tax to help cover the free or low cost- childcare for "yacht-less Americans". Millionaires with an income of fifty million will pay two percent tax. The proposal has over sixty percent support and would help create over 2.75 trillion dollars over ten years for child-healthcare. 
The second most popular democratic candidate is Joe Biden, former Vice President. 
He promises a reboot from the Trump era and to return to the Obama era. Due to Joe Biden's experience, he has much support, particularly from older supporters. At his Philadelphia kick-off rally, Biden stated "I know how to make a government work." 
However, in his third quarter, Biden only made fifteen million toward his campaign. A downfall from his first quarter with twenty-one point five million dollars. His fourth quarter was entered with less than nine million dollars due to his supports maxing out on contribution money. 
His signature move is focusing on foreign policy, he said " I'm the most qualified person in the country to be President.". Who knows? Maybe he is. 
The democrats are striving to not allow for Trump to get re-elected, with the impeachment inquiry Trump is still looking at a seventy-four to eighty-five percent chance of being re-elected. 
For Republicans, they have a few candidates who could challenge Trump this coming election.
The main competitor is Mark Sanford, former US representative, who has represented the First District of South Carolina. His slogan being "Kids, we're bankrupt and we didn't even know it." The purpose of his campaign is said to teach republicans what it means to be republican. As well as educating Americans on our national debt and the crisis that it has caused us to sink into. He says that our present course will lead into a deeper financial crisis, and it will cause millions of Americans to lose jobs as well to forget about the American dream. 
 Mark Sanford is differently a force to be reckoned with due to his strong argument of America's financial debate that many people have been able to relate to. 
Finally, we have Joe Walsh, former US representative for Illinois's 8th congressional district. He is also a conservative radio host for "The Joe Walsh Show" that began airing on Chicago waves. As well as being a Trump supporter, however, in July 2018 Walsh announced that he no longer supported Trump after the Helsinki Summit between Trump and the President of Russia Vladimir Putin. 
He stated, "I'm running against Trump because he is morally unfit."
Due to many republicans support for Trump, it is said the Joe Walsh is a long-shot candidate. If he gets elected as President in 2020, he is almost positive to completely avoid Trump's footsteps. 
Overall, America has a lot of thinking to do for the 2020 election. 
With the controversy between republicans and democrats these four years with Trump, there is no doubt that this election is going to make history. 
About the Contributors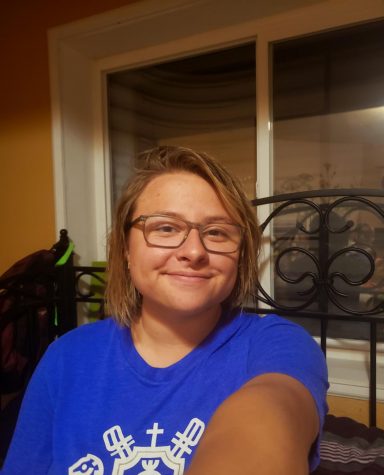 Elizabeth Houlihan, News and Copy Editor
Elizabeth is a Sophomore at Horizon High School. She loves to read everything in her free time and to write whenever she can. She is addicted to Grey's...