An Unlikely Win
UCLA Softball Takes a 'W'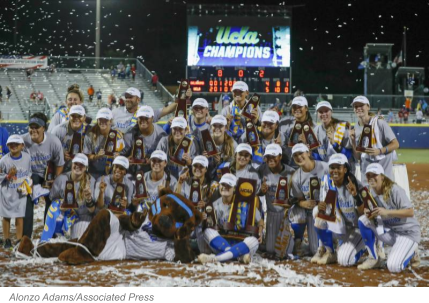 In recent years, UCLA  has had issues with winning the College Softball World Series. They are known to make it to the finals before they are quickly knocked out. UCLA is known to have its power play of holding off and not doing so well during a game before they come back in the end. It doesn't take long for their opponents to quickly catch on and use that against the college team. 
UCLA took the world by storm with a score of 5-4 against Oklahoma University.  "No. 2 UCLA (56-6) earned a 5-4 victory over No. 1 Oklahoma (57-6), sweeping the Sooners in two games in the championship series to win the national title. It was UCLA's 13th national championship, its 12th NCAA title and the Bruins' first since 2010," Richardson says. 
"Every home run that I gave up," Garcia said, "I literally just looked at every single one of my teammates and just laughed and said, 'We're gonna be OK. We're gonna punch back.'"
For UCLA to clinch, it would need a walk-off hit. A rally appeared to be stopped by a base-running mistake, but then Washington delivered with her single. Once it was all over she dropped to the ground in tears. Richardson is sure to play on the emotions that Rachel Garcia, UCLA's first-string pitcher's determination to lead her team into a win for the first time in nine years. 
About the Writer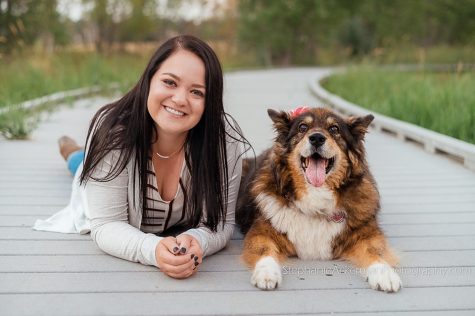 Haylee Emanuel, Marketing Director & Features and Editorials Editor
Haylee Emanuel is a Senior at Horizon High School and is the Marketing Director along with Editorial Editor. She is a student-athlete who takes pride in...