Hurricane Dorian's Destruction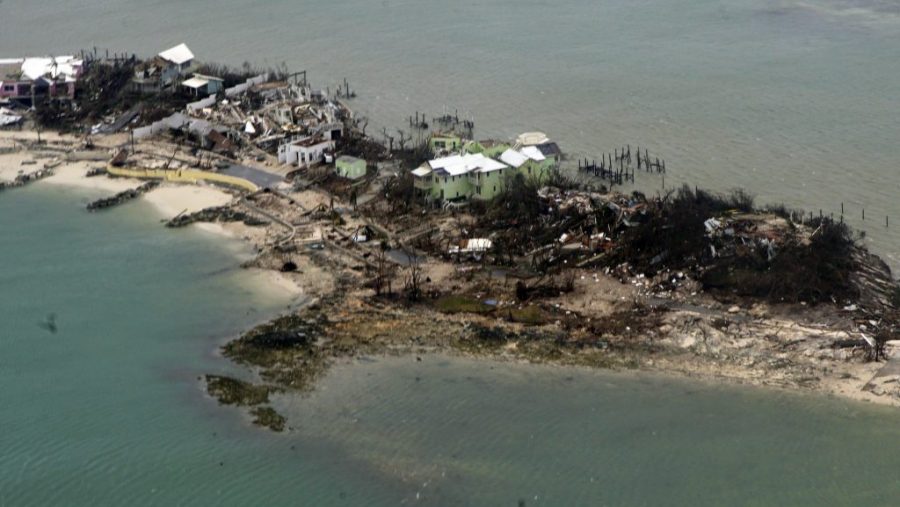 On August 24th, Tropical Depression Dorian formed off the Lesser Antilles, Caribbean Islands.Dorian soon became a tropical storm and four days later transformed into the Category 1 hurricane that struck the U.S Virgin Island of St. Thomas causing President Trump to declare it a state of emergency. The storm's path shifted as it swung close to Puerto Rico, narrowly missing them. With the storm on the move, eyes were now on Florida, and the center of discussion was if it was going to be hit by Hurricane Dorian. It did not take much for Florida's Governor, Ron Desantis, to declare a state of emergency shortly before Dorian grew to a Category 4 storm, being described as "extremely dangerous" by the National Hurricane Center with winds neared 130 miles per hour. 
Hurricane Dorian has wreaked havoc along the southeast coast of the United States, and moving towards the Bahamas, The Caribbean has been devastated. Which was the original path predicted with President Trump claiming the storm was headed for Alabama. Starting as a Category One hurricane, it quickly transitioned into a Category Four as it moved along the Atlantic Ocean hitting Florida, Georgia and the Carolinas. It then travelled further south to the Caribbean, causing widespread panic and major damage to many cities. Power outages have occurred, making it nearly impossible to reach some survivors. Though Dorian has been lowered back to a Category One storm, it still is attacking North and South Carolina as it continues south.
As Hurricane Dorian continues to reign down havoc on the southeastern coast of the nation, aid and relief are required to help rescue and provide recovery especially in the Bahamas. The Prime Minister's office issued a statement Friday, "Forty-three is the official count, many missing and the number is expected to grow significantly," said Erica Wells Cox, Director of Communications.  There have been over 13,000 properties that have been cleared out by Dorian, leaving thousands out of a place to stay. First aid efforts are directly focusing on The Bahamas and the Abacos., With an estimated 76,000 residents in peril, reported by spokesperson for Prime Minister Hubert Minnis, they are in need of food and shelter comes . The U.S National Guard has rescued around 201 people through search-rescue methods. 
How To Help 
The best way to contribute to Hurricane Dorian relief efforts is through monetary donations. Many of the people experiencing Dorian first hand have already lost any personal or essential items they need. Monetary donations can directly be used to fund plane or helicopter supply runs with food, water, diapers, even generators to help the victims get through this hurricane.
You can donate directly to the RedCross by visiting RedCross.org or by calling 1-800-RED-CROSS to donate directly to the relief aid. If you wish to donate $10, text DORIAN to 90999 which will charge your phone bill and send funds to Dorian aid.  
Many large donations have been made by corporations such as AirBnB and the Royal Caribbean, with celebrities such as Michael Jordan donating one million dollars, giving regard to the unfortunate people affected by Hurricane Dorian with the statement, "My heart goes out to everyone who is suffering and those who have lost loved ones." 
About the Writer
Hayden Strange, Graphics & Photo Editor, Entertainment Editor
Hayden is a senior and spends his time enjoying all forms of entertainment, usually watching movies and more recently, reading. Having a passion for editing...