Captivating Cookies
Crumbl Cookies' grand opening
As the Cookie monster likes to say, "C is for Cookie" and Crumbl Cookie sells the best-known cookies in town. If you like warm, doughy cookies, you will love the tastiness that Crumbl Cookie serves.
Every week their flavors change, but the warm chocolate chip and chilled sugar cookies always stay. Some popular flavors include Red Velvet Cream Cheese, Reese's Peanut Butter Chip, Double Hershey's Chocolate, Funfetti, Cinnamon Roll, etc. You can get one cookie for $3, a box of four cookies for $10, and a party box of 12 cookies for $24.
They open at 10:00 am, and close at 12:00 pm every day. The only day that they are not open are Sundays. You can go inside their bakery and order the cookies at the counter, or you can order at your house and they will make a delivery. They deliver at all hours and to any location.
Olivia Lansdsen, sophomore, explains her love for Crumbl Cookie. "I recommend them to a lot of people who like soft, warm cookies. They remind me of stereotypical grandma cookies."
She adds that she and many of her friends will always make a day to go and eat Crumbl. Her favorite cookie is the Warm Chocolate Chip.
Lansden describes Crumbl Cookie as a "homey environment and the workers always welcome you when you enter." Crumbl Cookie always brightens up your day with positive attitudes and delicious homemade cookies.
The Cookie Monster loves these delicious cookies, and you will too. Make sure to check out Crumbl Cookie and try their savory cookies!
About the Writer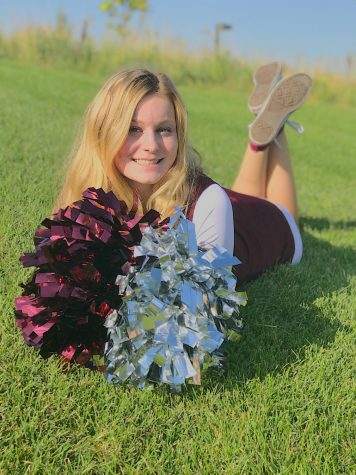 Kiley Haberstroh, Student and Staff Outreach, Productivity Manager
Kiley is a Junior at Horizon High School. She is known as a bubbly outgoing girl who strives for greatness. Kiley focuses on the positives in life. The...