Frozen Solid
The polar vortex that situated itself over the Midwest this January broke all kinds of records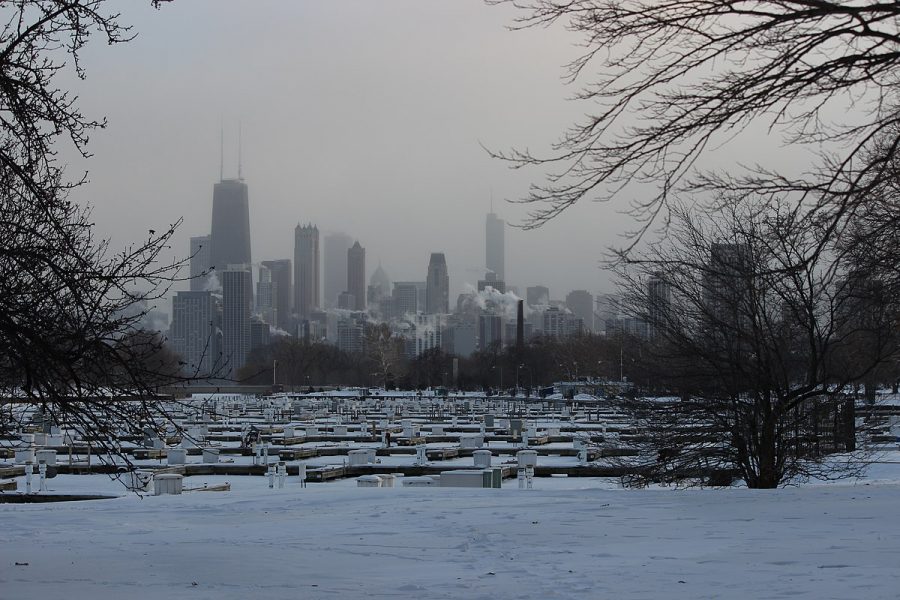 Joshua Palmer, News Editor
February 28, 2019
The outbreak of frigid temperatures in the Midwest has been some of the coldest weather to hit the area in more than a decade.
In January, it got so cold in Illinois that the surface of the Chicago River froze and was steaming because the water temperature was warmer than the surrounding air. More intriguing than this is the quick retraction of this cold weather from the Midwest. According to AccuWeather, temperatures hit 50 degrees Fahrenheit on the 4th of February in Chicago, compared to -22 degrees Fahrenheit on January 30th.
"Warm temperatures in the Arctic cause the jet stream to take these wild swings, and when it swings farther south, that causes cold air to reach farther south," explains Jennifer Francis, research professor of marine and coastal sciences at Rutgers' School of Environmental and Biological Sciences.
Cities across Wisconsin, Illinois, and Iowa broke all-time state and local lows. Wind chills of -70 degrees Fahrenheit were observed in Minnesota. After the polar vortex that followed the polar jet stream — a strong current of wind similar to the jet stream that Colorado experiences every now and then — became unstable, it retreated back into Canada, which allowed the Midwest to warm up. Some cities saw a 70 to 80 degree Fahrenheit jump in temperature from the end of January to the second week of February.
In an interview with the Associative Press, Weather Underground meteorology director Jeff Masters, Ph.D., said, "I don't think there's ever been a case where we've seen [such a big] shift in temperatures."
Being a very rare occurrence for the Midwest, many residents were caught off guard. According to the Business Insider, 21 people lost their lives during January because of hypothermia or frostbite, car accidents, and one man in Illinois was fatally struck by a snow plow. Infrastructure in the area wasn't built for such extreme cold, and pipelines froze over for many days.
However, as the warmer temperatures sweep through Chicago, rivers are beginning to see a rise in water levels and the occurrence of ice jams. The Dixon station on the Rock River saw a foot and a half rise in water level on February 8th alone.
Alex Ruppenthal, in an article on the Chicago Tribune, said, "In addition to flooding, the thaw from Chicago's freeze is expected to wreak havoc on the area's infrastructure, with a heightened chance for gaping potholes, cracked roads, and broken water mains."
Residents living near the Kankakee River near Chicago are returning to their homes after large amounts of ice began melting along the banks. Despite the fact that water levels are decreasing, flood and ice sheet advisories are still in effect for much of the area.
Emergency Director Harold Damron says, "[Flooding] could happen quickly. It could change quickly for the worse or for the better. So people always have to be on guard for that kind of change."