Take a Trip to Korea
With over 51 million people, South Korea is one of the most beautiful places in the world—- and a gorgeous city always holds some pretty unusual traditions.
For instances, Jung Hyuk states, "Arranged marriages aren't uncommon in Korea at all. Sons or daughters in a powerful family is [sic] most likely to marry into another power family so the son can merge two companies and take it over."
The Korean New Year, or Sollal, is one of the biggest celebrated festivals in South Korea. The New Year falls on the first day of the lunar calendar— February fifth in 2019. Because it is based on the Lunar Calendar, it varies every year.
On the holiday, Koreans wear a traditional clothing called the hanbok. The hanbok is an elegant dress that is bright with vibrant colors, worn by women. Men wear a shorter robe, similar to a hanbok.
Another highly anticipated Korean festival is the Andong Mask Dance Festival, in which they celebrate the cultural heritage of the Adong people, who have had to adapt to many social changes over the years. The festival uses colorful masks to positively show their growth and adaptation. It's only 30,000 won ($27.04 U.S. Dollars) for the entire day.
The final favorited festival is the Jinju Namgang Yudeung (Lantern) Festival, which takes place at night.  According to Jonathan Sacks; "The festival costs about 10,000 won, and you're given a stamp to leave and go as you please during the day. When the sun goes down, fireworks go off to announce the start of the festival. Lanterns float down a river, depicting the culture and telling a story of its own. You are able to buy your own lantern, where you write your three wishes and send them down the river. It is said that your wishes will be granted."
Korea is a wonderful place to visit, even if you're just there for some sightseeing— but if you choose to visit some festivals, it could be an entirely different experience as you gain the knowledge of the culture itself.
About the Writer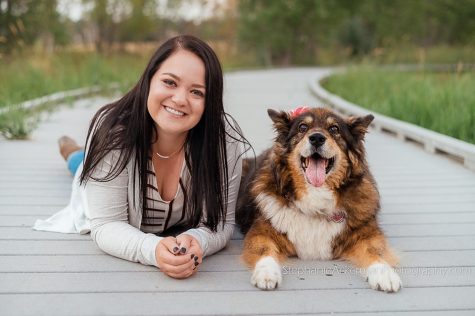 Haylee Emanuel, Marketing Director & Features and Editorials Editor
Haylee Emanuel is a Senior at Horizon High School and is the Marketing Director along with Editorial Editor. She is a student-athlete who takes pride in...