Farewell to Fall Sports
In an emotional time, we recap on some's last Fall season.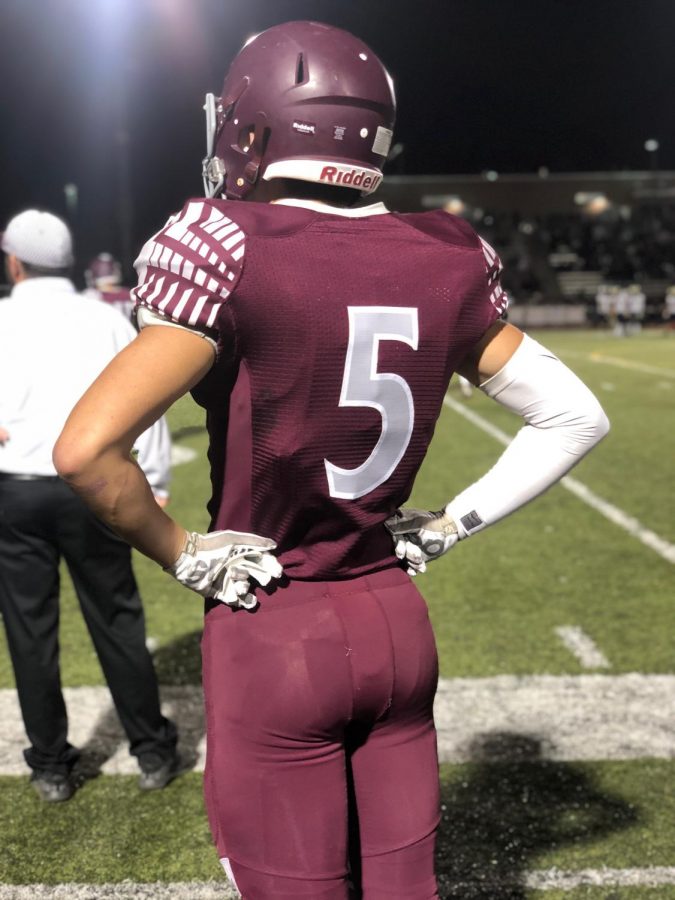 Peyton East, Sports Editor
December 6, 2018
Snow is beginning to fall, and there aren't many leaves left to crunch. A lot of people love the winter time, but as a fall-sport athlete, it means your season has come to an end. To some, this is a relief– they finally get some free time– but to others, they have no idea what to do with themselves without competing.
This is an especially tough time for the seniors taking part in the sports early in the year. For many, this is the last time they will ever play football, volleyball, or softball again. This is the last time they will get to run with their other high school companions. Some go on to play in college, and maybe even at a professional level. Despite chasing their dreams, saying goodbye to teammates they will never play with again doesn't get any easier.
Regardless of  if they play in college or not, for many athletes, this is their last chance to play with some of their best friends. For the last 3 years they have been playing with some of the underclassman and now this is their last chance. It is also hard for the younger kids, who will now have to step up and fill the leadership positions left behind by the seniors.
"It's exciting and heartbreaking at the same time. I've been playing with my brothers," quarterback, Matt Francis, senior, said about his last game on the Horizon football team.
However, it isn't just an emotional time for the athletes. Football games are an especially iconic high school experience. It's almost in December, and seniors can say that they will never be able to experience a high school football game with their class playing.
"Football games just make school better…They let you interact with people," Mackenzie Bakel, senior, says.
On the other hand, fall sports coming to an end takes some weight off of the athlete's shoulders. Between trying to keep their grades up and perform to the best of their athletic ability, there is a lot of stress on high school athletes. An NYU study says that nearly half of the students they surveyed reported feeling a great deal of stress on a daily basis. Now, add sports on top of that. To some, this stress is incomprehensible. More than any teenager should ever have to experience at once. By the end of the season, it could feel as if a literal boulder has been lifted off their shoulders.
Another athlete's struggle would be how well the team does. Most high school sports are not taken as seriously as some wish they were. For some athletes, this is a real frustration. Many kids play with so much emotion and heart, they are genuinely passionate for their sport. It becomes frustrating when there are kids on the same team that could care less if the team wins or not, they just want to have fun. This is where high school sports become much different than competitive club sports.   
"It's a little sad, but also exciting because our team isn't too good," Garrett Billings, senior, explains as the season ends
Although it is sad in many ways, the end of a season has some perks. Now Horizon is able to look forward to the upcoming winter sports season, featuring sports such as basketball, wrestling, and swim.