Don't Stress the Test
Tips for how to study efficiently for standardized tests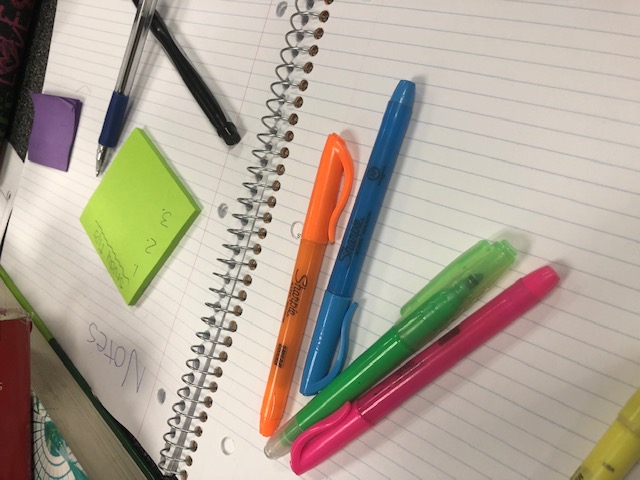 Jailen Manzanares, Copy Editor
December 6, 2018
Standardized tests: a students worst nightmare. From the tips we take from videos, to staying up all night preparing, SAT and ACT tests are the monsters laying under our beds. Obviously, the best way to take a successful test is to study as much as you can. The problem with studying, for most students, is that they don't know how to study in the best ways.
Fortunately, there are many students who have taken at least one SAT or ACT, and they have some advice for students who will take it in the upcoming years. Students get a chance to see the test format when they take the PSAT earlier in high school. Familiarizing yourself with the test is one of the best stress relievers.
"I took the PSAT three times, and the SAT twice. I basically took it five times," Jesselina Cordova, senior, said.
In some classes, teachers give their students practices and exercises to help them get warmed up for the tests. It allows them to receive help before the test days, so when the time comes, they feel more comfortable.
"I studied a little bit, and we had some preparation in class, but I used Khan Academy for sure."  Cordova stated.
As for how to study, there are many ways to do it on your own. Some ideas include purchasing a study book or using Khan Academy online for free. The site sets up a schedule with study times every week. It also gives you the opportunity to take some practice tests. If you take the practice tests, it sets up more helpful problems to increase areas of the test that you struggled on.  
According to PrepScholar, students who study around four months in advance should be studying around five hours per week (or an hour for every weekday). When you know your test date, you can calculate the best time for you to start studying. Procrastinating your study time makes your test more difficult. You feel rushed while taking it, which is the opposite of what it should be. You should feel relaxed and take your time.
If you are not happy with your first score, you can always retake it and study more, or get in a better habit of practicing for it. But, like all tests, your score is just a number— so don't stress too much about it.