Changing Lives One Student at a Time: Mrs. Davinroy
Hang on for a minute...we're trying to find some more stories you might like.
Mrs. Davinroy, (English and French teacher) is known by many and loved by all who know her.
Mrs. Davinroy has taught high school students for 21 years and absolutely loves her job.  Her favorite part is interacting with the students and seeing the light in their eyes when they understand something. She describes teaching as "… a conversation. Being in front of a class isn't a performance, it's thinking and getting to know people."
According to former students, she is "perky, quirky, fun, sweet, loving, and clever" and has a unique teaching style.
Mailon Odell, junior, had Mrs. Davinroy for CP English his sophomore year. He says, "She helps students develop their own opinions and come up with their own answers. She really emphasizes a 'learn it yourself and think deeper' strategy."
Assistant Principal Erica  Fleeman says, "Mrs. Davinroy has a unique way of challenging students to think at a higher level and to push creativity further."
Sadly, this is Mrs. Davinroy's final year teaching at Horizon. Although she loves her job, she is ready to move onto other things.
"I'm not retiring because I don't love my job," she says, "but I am ready for a change." She hopes to possibly join the Peace Corps, a program run by the government to help promote peace and friendship between countries.
Mrs. Davinroy has left a legacy here at Horizon and will be missed, but I am sure we can all agree that this "perky, quirky, fun, sweet, loving, and clever" woman has much to offer still to all she meets.
As for advice, Mrs. Davinroy says, "You don't have to do it all before you're 20. Follow the balance between your heart and your head. There are many paths to a goal."
About the Writer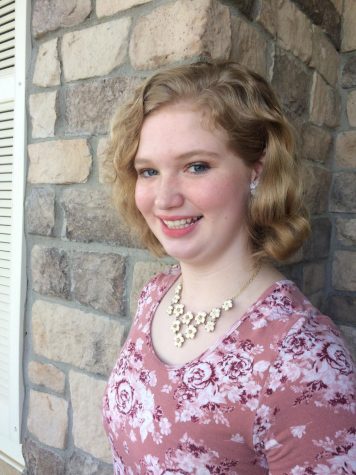 Emma Valentine, Editor in Chief
Emma Valentine is an avid writer, reader, and Harry Potter nerd. She wants to be an author when she gets older and is currently working on writing her...