Blasting Off into International Economies
Operator license approval from the FAA was the first step of many to come for Colorado's Air and Space Port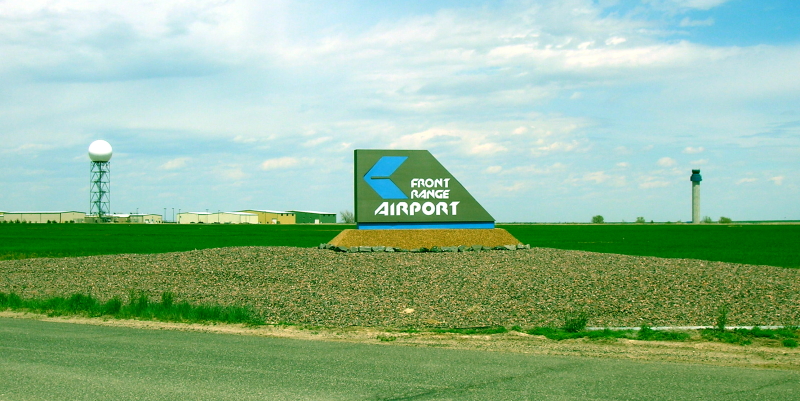 Joshua Palmer, News Editor
December 6, 2018
FRONT RANGE AIRPORT – Adams County is becoming a gateway to space as the Colorado Air and Space Port officially opens with its operator license approval from the Federal Aviation Administration.
A spaceport is a location designated by the Federal Aviation Administration for rockets to launch from. Colorado will be the host to the 11th spaceport site in the nation but will be unique in its focus on consumer transportation and tourism.
Airport Director of Operations Dave Ruppel explains Colorado has a very refined economy for the aerospace industry and more capabilities for technologic innovation.
"Colorado is the number 2 aerospace economy in the country, and there is already a lot of aerospace activity … high paying jobs and a rapidly growing industry [are] heavily reflected in our economy here."
Being a spaceport aiming towards global tourism, Colorado is also geared for this kind of development because of the proximity to citizens in its proposed location at the Front Range Airport.
"When you are looking at a commercial transportation, you want to be close to your customers," says Ruppel. "We have the advantage here."
The ability to travel into space for these kinds of flights also increases efficiency for the consumers and passengers.
Ruppel used the exemplary case of flying from Denver to Tokyo: a trip that would take about 13 hours currently. Exiting the atmosphere and escaping the gravitational resistance upon the aircraft would reduce the travel time to an hour and a half.
Traveling to space is also beneficial for improving biological and infrastructural processes.
"Certain [chemical] processes work much more efficient in microgravity, with the same in biological and medical processes," Ruppel says. "Creating [fiber-optic cables] in gravity creates crystal imperfections: these are not present in microgravity".'
Alongside these major developments, there are significant dangers that come with the responsibility of maintaining aircraft meant to travel beyond the Earth's atmosphere.
Ruppel says that the obtaining of their operator license shows their consideration to the surrounding area in terms of safety.
"We have to be able to evaluate [hazards] for the entire route of flight, and as long as we can meet those requirements, then we are not adding significant dangers to people on the ground."
Despite a long waiting time until commercial flights take off, Colorado is already interacting with a large and highly adaptable field of aviation dedicated to space travel and innovation– including a network of more than 400,000 aerospace companies and research centers such as the National Oceanic and Atmospheric Administration (NOAA) and National Center for Atmospheric Research (NCAR).
Ruppel predicts Colorado Air and Space Port will bring a large income to Colorado's economy and has the potential to become the nation's leading aerospace provider.
"Getting people living and working in space and developing these technologies, [that's] what we're working towards."