Finding the Right Fit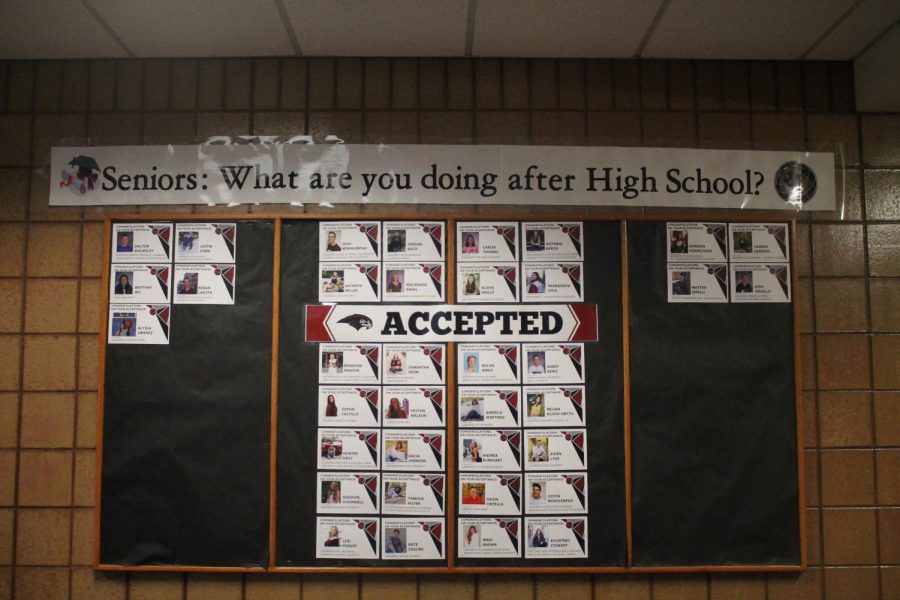 Tori Heath, Entertainment Editor
December 6, 2018
Senior year can be hard with the senioritis weighing you down, along with choosing which college to go to, so here are some factors to consider when making this decision.
For high school  seniors everywhere, it is the year to find the answer to  the one question that determines our future: what am I doing after high school? This decision is not one to be made in the spur of the moment. You face many important decisions : many colleges, many college majors, many financing options, and many potential outcomes.
One of the most important things to look for is if the colleges you are considering have the majors you want.
There are students wanting to get away from home or the cold in Colorado, but there are also students who want to be able to go visit family whenever. This leads to our next factor in the decision: location, location, location. When talking to the seniors at Horizon who have already made their college decision, many reported that  a big part of where they wanted to go depending on where the campus is. Whether you want to be at a campus close enough to come home whenever you want or if you want to try something new and go out of state, location is very important.
Another thing to consider  in this decision is to not let people influence the decision you make, whether it is a boyfriend or girlfriend wanting you to stay close to them, or a parent that is not yet ready to let their 'baby' go. But in the end, this choice is yours to make and it is your future in your hands. Carefully consider your options, and you will find the right fit.