Appreciating Our Veterans
Hang on for a minute...we're trying to find some more stories you might like.
Veterans Day is a holiday that, as students, we hardly notice other than the fact that it's usually a day where we get to sleep in. What we don't usually consider about this holiday is our fellow Americans who, 100 years ago served for our country in WWI and won on November 11, 1918.
This day is set aside to celebrate these people who have sacrificed their lives to serve our country, as well as the men and women who continue to serve our country today.
Fortunately, the Horizon community has several veterans who are open about their military experiences. One such veteran is math teacher Mrs. Caitlin Lowe who served for the Army for eight years. After serving, Mrs. Lowe found a passion for teaching after becoming a Sergeant and training others.
"While in the army, I was teaching gymnastics and was actually helping out a friend with math when I learned that teaching was what I wanted to do after the military," Lowe says.
Yet, being in the military comes with a lot of sacrifices. For Mrs. Lowe, it meant spending many school nights burdened with making sub plans in order to satisfy both careers. However, it was worth it, as serving for our country comes with many benefits, such as a free education and a secure job.
"I actually got to go to Hawaii for an entire week and explore the islands' diversity," Lowe says about this treasured memory.
Being in the military also means becoming a member of a beautiful community.
"It's a wonderful and honorable career path, and you will make friends that will become your family while protecting the country you love for your blood family," Stephanie Emanuel, former Navy member and now daycare teacher, describes the experience.
We must remember the Veterans who are around the world, including the teachers at Horizon. They're a prime example of why students need to show more appreciation on Veterans Day. While Veterans Day may not impact you firsthand, there are plenty of awe-inspiring individuals around us who deserve celebration on this day.
About the Writer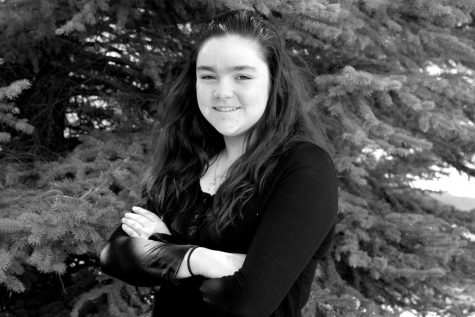 Holly Rivera, Editorials Editor
Who is Holly Rivera? She currently attends Horizon High School. She is pasionate about baseball whether little league or the major league, whoever is playing...