Obi-Wan Kenobi Returns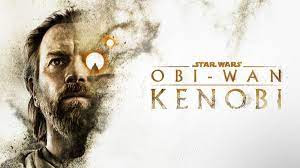 (Image)
Disclaimer: This article contains spoilers for the first episode of the Kenobi Show. Proceed with caution!
Hello there! For those who have been keeping up with the recent Star Wars content you probably have the Star Wars show Obi-Wan Kenobi fresh on your mind. For those who have no idea what I'm talking about, Obi-Wan Kenobi is a six part show that started streaming on Disney+ on May 27, 2022. The show follows Obi-Wan Kenobi ten years after the events of Revenge of the Sith. 
1st Episode
The first episode was definitely a great jump into the adventure. We were privileged to see so many characters both new and old. Obviously we see Obi-Wan Kenobi who is played by Ewan Mcgregor who is the same actor from the prequel trilogy. It was exciting to see him reclaim the role and it was obvious that he enjoyed it as well. 
In the first episode we also get to see some of the Inquisitors. The inquisitors originally appeared in Star Wars Rebels and they were dark side users under Darth Vader to help hunt the Jedi. Two inquisitors that are also originally from Rebels that showed up were the Grand Inquisitor as well as the Fifth Brother. We also get the pleasure of being introduced to a new inquisitor who is the Third Sister aka Reva. 
The Jedi and Sith aren't the only cameos that made an appearance in this episode. Owen and Beru Lars, Luke Skywalker's aunt and uncle, also made an appearance. As a matter of fact they were played by the same actors that played them in Attack of the Clones. Speaking of Luke Skywalker, we actually see a ten year old Luke Skywalker running around his aunt and uncle's farm. 
If we are going to have Luke Skywalker it's only fair that we have his twin Leia Organa. We get a chance to see Leia growing up on Alderaan which, for those who don't remember, is the planet that got blown up. It's very insightful to see what Leia Organa was like as a young child. It's also very interesting to get to know her father, Bail Organa, and especially her Mother, Breha Organa since we don't know too much about them. The only other times we have seen Breha has been in books, comics, and the very end of Revenge of the Sith. To those who don't indulge in books and comics she isn't that well known of a character. In Kenobi she had a decent amount of screen time and we got a chance to know a little more about her. 
As you can see there are so many amazing cameos in the first episode alone. Because of that I'm going to leave the rest to be a surprise, so you'll have to watch the show to see the rest. I will confirm to those who were fans of the prequel actors, Haydn Chrustensen did reprise the role of Anakin Skywalker and is also Darth Vader. 
My Rating
If I were to give a rating to the entire show I would probably give it a 9/10. The show was spectacular and I really enjoyed the characters and the actors. Seeing the Grand Inquisitor (one of my favorite Star Wars villains) in live action was incredible since he was only previously seen in animation. The only problem that I had with the show was I thought that the plot was a little too slow at times and then at others it was a little too fast. I do plan on going through and rewatching the entire thing so perhaps I will like it more the second time around. I did watch it at one in the morning so perhaps my memory is a little botched but for the time being my opinion is 9/10. 
All in all, I encourage you to watch the Kenobi show if you're a fan of Star Wars and want to see more of Obi-Wan. There are so many cool references and characters that are seen and we get to know more about pre-existing characters. The only caution I will give is there are some possibly triggering scenes in the show so if you're extremely sensitive to violence and death maybe don't watch it. There is talk of a second season possibly happening but whether it happens or not may the force be with you.