The Golden Globes: A Controversial Night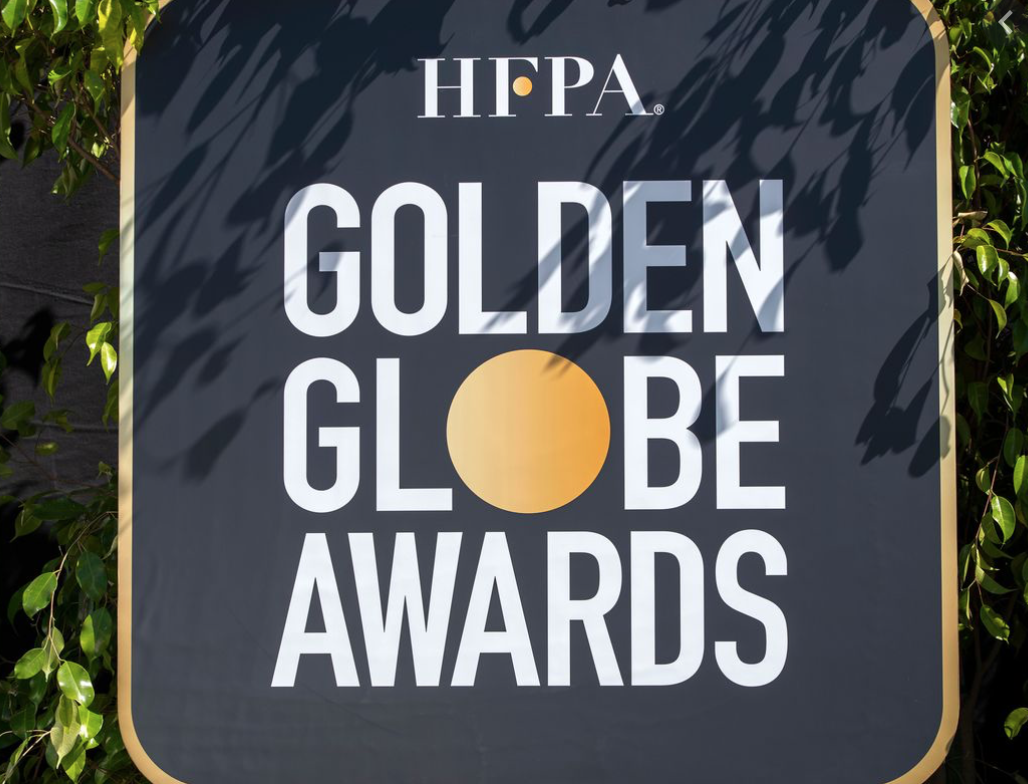 With very few known stars and even fewer blockbuster nominees, America pretty much ignored Sunday night's Golden Globes broadcast. The Golden Globes was held with very little people in person with most of the nominees at home. About 7 million people tuned in to watch Tina Fey and Amy Poehler host bicoastal, which was barely one-third the size of the 2020 viewership (18.3 million), and is by far the least watched golden globes in history. But the Golden globes isn't the only award show that has taken a hit during the Covid 19 crisis. Almost all award shows this year have taken a beating in viewership, therefore this is making upcoming award shows such as the Oscars and Grammys nervous. Although there weren't as many viewers this year many people did tune in, to watch the crazy controversies take place and who would take home the Golden Globe. 
Full of Controversy: 
There isn't an award show out there that doesn't have some controversy. One of the biggest controversies of the night was due to the show Emily in Paris. I bet when you were sitting down in October to watch the show you weren't expecting any controversy around the show, because that would mean it would actually be nominated. Emily in Paris is a great show don't get me wrong but it doesn't really belong next to Ozark, The Flight Attendant, and The Crown. A lot of people were confused by this nomination especially due to all of the sun nubs in nominations. 
Well who exactly decides what shows get picked? The Hollywood Foriegn Press Association with over 100 members around the world are who decide what gets to be nominated. According to the L.A. Times, Paramount flew more than 30 members to visit the set, where they stayed at a 5 star hotel that costs $1,400 per night and were quite literally wined and dined. They were supposedly "treated like kings and queens," leading to the speculation that Emily in Paris essentially paid to play. A member of the Association that was not there said, "There was a real backlash and rightly so—that show doesn't belong on any best of 2020 list. It's an example of why many of us say we need change. If we continue to do this, we invite criticism and derision." Although it hasn't been confirmed that this is why they got nominated it is quite strange. 
There was a lot of Controversy this year with the Hollywood Foreign Press Association. Another controversy is that there are no black members out of the 100 members all around the world. This also casted further attention on the fact that prominent Black-led films such as "Da 5 Bloods" and "Ma Rainey's Black Bottom" failed to earn nominations in the best-picture catagories when they should have. Many Industry groups, including GLAAD and SAG-AFTRA, and advocacy organization Time's Up called out the HFPA on Friday with the hashtag #TIMESUPGlobes. The HFPA vowed to be more inclusive and said they would address the question live on the Globes, which they did. 
Three of the members stood on the stage to address the report. "We recognize we have our own work to do. Just like in film and television, Black representation is vital. We must have Black journalists in our organization," said Helen Hoeshne of Germany. During the opening monologue, co-hosts Tina Fey and Amy Poehler made fun of the controversy. Throughout the night there was a ton of controversies taking place but a lot of good things did happen. 
Well Who Won?
You could definitely say Netflix won the night. Netflix's dominance should come as no surprise. While other studios and networks struggled to get films and shows out the door, Netflix had new releases almost every week of 2020. Netflix has promised at least one new movie a week in the United States on top of new television series and specials. Outside of Netflix, there were some other streaming wins, too. Disney Plus' Soul received two awards, for Best Animated Picture and Best Original Score. Amazon and BBC's Small Axe saw John Boyega take home Best Supporting Actor for a Performance in a Limited Series. 
The Crown swept the night for TV shows taking home quite a few awards, with Emma Corrin and Josh O'Connor taking home their first globe for their roles playing Princess Diana and Prince Charles. The Queen's Gambit also took home two awards for best limited series and best actress in a limited series for Anya Taylor-Joy. As for who won best TV series for musical or comedy was Jason Sudeikis of Ted Lasso. Schitt's Creek also took home a few awards, but when doesn't it take home a few awards. Schitt's Creek was named best comedy series, and one of its stars, Catherine O'Hara, was named best TV comedy actress.
Perhaps the night's best prize – best drama film – went to Nomadland, which starts Frances McDormand as a homeless woman traveling through western America. The director Chloe Zhao was named best director, therefore becoming only the second female winner in the category, after Barbra Streisand in 1983. "Thank you everyone who made it possible to do what I love. I fell in love with making movies and telling stories because it gave us a chance to laugh and cry together, to learn from each other, and to have more compassion for each other," Chloe said. 
This year was full of controversy, expected winners, and also unexpected nominees. This year's Golden Globes broke many good records and bad records, but overall the Golden Globes were phenomenal as usual. There's always going to be people who don't like the person who won or think other people got snubbed. Do you think these winners make sense? Should someone else have won?  
About the Writer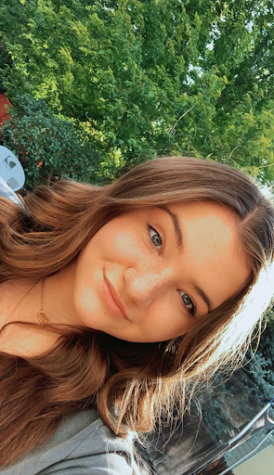 Emily Eigenbrode,
Emily is a Sophomore at Horizon High School. She is addicted to watching The Big Bang Theory and The Office. She is on a club volleyball team at Prime...