Spring Break 2021 –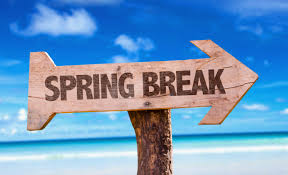 I know it's hard, with COVID and all, figuring out what to do with yourself during spring break. Do worry because here are some enjoyable things to do to pass the time, you just have to make it worth it.
Pinterest

This one is for the people who do not plan on leaving from the comfort of their homes. Pinterest is a surprisingly helpful app. It contains a variety of things; recipes, crafts, diys, hair styles, nail ideas, outfit planning, etc. Therefore, whenever you find yourself shoving food in your face on the couch, open Pinterest and do something that will help you pass time. It might also give you an excuse to venture into your inner baker, craftsman, or even stylist. 

Car rides

IF you have your license, go on a nice long drive. Science even proves that driving is a healthy brain exercise. "…your occipital lobe and temporal lobes are taking in the visual and auditory information constantly feeding through your eyes and ears." Plus, singing along to music while in a car compares to nothing, it's the best feeling. Just pay attention to the road.

Have friends?

Even if there isn't much to do, the company is nice. But, while spending time with people you enjoy, there are many things that could be done. You could combine the last two ideas or come up with your own. 

Have a dip night where everyone makes a variety of dips; s'mores, spinach and artichoke, spicy, etc. 

Karaoke

Picnic

National Parks

Though some may not be open due to COVID, research national parks near you. These could make for an exciting experience. Who knows, maybe you will find yourself visiting the great outdoors more often. 

Hike

Following the idea of National Parks, Hiking! It's often free in many places and separates you from your worries. It creates a steady environment giving you motivation to see what the top of that mountain has to offer. Whether it's by yourself or with some friends, it is definitely worth trying out. 

Rent an RV

You can simply find an RV that fits your budget and take the week to travel! It's easy and way more affordable than taking that trip to Hawaii. Imagine all the places you could drive to within a week; lakes, national parks, beaches, etc. 

Taste Testing

Take the time, instead of spending money on a trip, spend the money on foods you have never tried before. Look at restaurants or diners that have never crossed your mind. It's a great opportunity to find your new favorite course. 

Take the Week

If you don't feel like adventuring out, take the week for yourself. Catch up on work that you have been stressing about, or clean! This will relieve a lot of stress and take many things off your shoulders. Therefore, when you start the next week, it will be refreshing. 

Take out that one book you have been meaning to read or binge watch a series

Even if you don't want to clean or work, take the mental break. It's okay to be bored!
About the Writer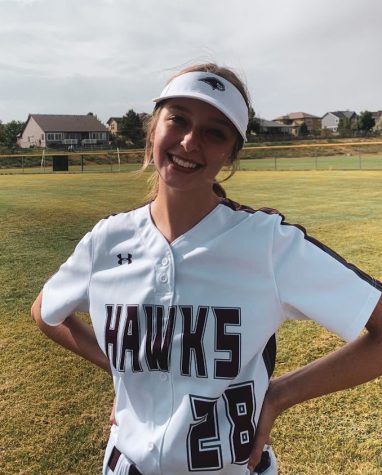 Charlize Bennett,
Charlize is a sophomore at Horizon High School. She plays for the Horizon Hawks softball team and cherishes the time she gets to spend with her teammates...