Big Sports Names are Coming to Denver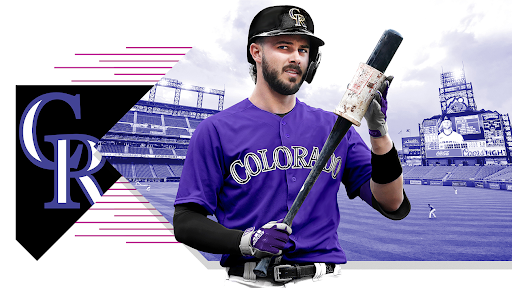 It was just announced a few days ago that two major names in the sports world will be coming to Denver in the upcoming seasons. As for the Broncos,they will be getting Russell Wilson and the Rockies will be getting Kris Bryant. 
Russell Wilson
It was announced on Wednesday that the Broncos had acquired superstar quarterback Russell Wilson. Wilson waived his no-trade clause last week to complete the draft between the Broncos and his old team, the Seattle Seahawks. This is one of the biggest trades in league history, as the Broncos will send two first round draft picks, two second rounders, and a fifth rounder along with their quarterback Drew Lock, tight end Noah Fant, and defensive end Shelby Harris. The Seattle Seahawks received a ton from the Broncos, but the Broncos ultimately received a great quarterback when they desperately needed one and a fourth round pick. 
Wilson has played 10 seasons with the Seahawks, and has been a nine-time pro bowler and started Super Bowl XLVIII where he defeated Payton Manning and the Broncos 43-8. There is no doubt that Wilson is a great player so it will be interesting to see how he performs in Denver with an all new team.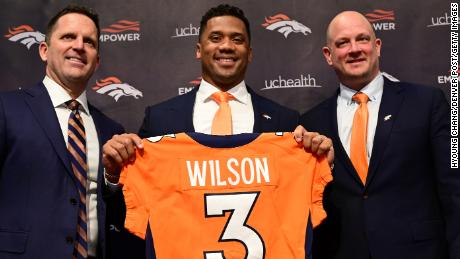 Russell Wilson seems very excited to come to Denver and wants the Broncos to win. In a quote from the training center in englewood he said, "​​"My goal is to play 10 or 12 more years and hopefully win three, four more Super Bowls, that's the plan…That's why I came here, to finish my career here and hopefully finish on top as a champion. And do it multiple times." Wilson's goal is to finish on top and not let his career go downhill like a lot of players do. 
The NFL season will start in the fall, so we won't officially get to see how Wilson is with his new teammates. However there will be summer practices before then, where we will be able to see how he fits in with the broncos. 
Wilson also has a special connection to Denver, more specifically the Colorado Rockies. In 2010 the Colorado Rockies actually drafted him in the fourth round of the draft, but of course, he became a college football star, and then furthered his career with the seattle seahawks. Unfortunately he did not take the offer with the Rockies, but it still holds a very special place in his heart. He even talked about being with the major rockies stars at the time. "I remember my locker being between Todd Helton and (Troy) Tulowitzki and some other greats and Matt Holliday, different people, (Carlos Gonzalez). So I was fortunate to be around some amazing people. And the city has meant a lot to me even from back then," Wilson said. He also credits the Rockies for helping bring him to Denver for the Broncos. 
While the Denver Broncos have gained someone tremendous, the Colorado Rockies are also adding a superstar on their roster.
Kris Bryant
Also on Wednesday the Rockies and third baseman Kris Bryant agreed on a seven-year, $182 million contract. 
These last few years Bryant has been team hopping and he spent his first six major seasons with the Chicago Cubs, and then he was traded to the San Francisco Giants last year, and now he's on to the Colorado Rockies.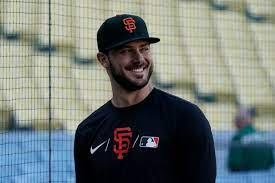 Bryant was the 2016 National League MVP, a World Series Champion, and has been sent to the All Star games four times. Last season he had a combined 25 homers and 73 RBI's. 
Once he gets to Colorado, there are unsure where exactly he will play because he's solid all around in Third Base, First base, and outfielder. Manager Bud Black so far sees him as playing left field, but it is very unsure as of now. But he will most likely be a designated hitter along with Charlie Blackmon. 
The Rockies are losing their superpower as the years go on such as losing major player third baseman Nolan Arenado in a trade to the St. Louis Cardinals. After the Rockies lost one of the best first basemens the MLB will ever see, the Rockies went downhill. It is also possible the Rockies will lose Trevor Story soon as he is currently a free agent. Therefore by adding Bryant to the Rockies this could definitely take them out of this slump they are currently in. 
The fan reaction to his agreement is tremendous. As this was bad news to pretty much no one. Kris Bryant will definitely not do any harm to the Rockies but will only make them better. It will be very exciting to see what he will do with the Rockies this season. 
So far Bryant has been pretty quiet about his trade and hasn't said anything about it publicly. In the next coming weeks most likely he will come out and do a press conference as the season is soon approaching within the next couple of weeks. Thursday, April 7, will be the opening day of baseball this year. 
In the last week the Denver Broncos and the Colorado Rockeis are both receiving major players to add to their rosters. Most likely both of these players will make both teams much better. It will be very exciting to see what they end up doing with their time in Denver. Who are you most excited about coming to Denver?