Murders Spiked in 2020 in Cities Across the United States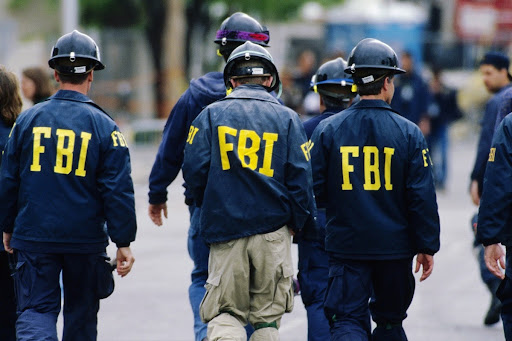 The United States had hit the biggest record within a year with murders occurring in 2020, Some cities hit high records. 
Although a lot of major crimes were down from this past year, an additional approximately 4,901 murders were committed in 2020. Which leads to the largest leap since the national records started in 1960. The rises of homicides in 2020 have coincided with the 18 months of the Covid-19 pandemic. There is still a continuation of murder rates that are 2021.
Around 21,500 people were killed last year below the records set with the violence in the early 1990s. Cites such as Albuquerque, Memphis, Milwaukee, and Des Moines, are recording their highest murder numbers ever reported in the city. 
There is no explanation for the steep rise in this case. The economic and social toll taken by the pandemic had driven many to punch things they shouldn't. 
Chief Harold Medina of the Albuquerque Police Department states, "It is a perfect storm". He had also cited that Covid-19, the fallout of the social justice protest, and bail reform had affected some cities that saw more incarcerated people that had gone back to the streets. He lastly states, "There is not just one factor that we can point at to say why we are where we are". During the pandemic. Experts noted that it often takes years for legal gun sales to filter into the illegal market for guns that plague cities. 
In 1990, New York City and Los Angeles accounted for 13.8 percent of U.S murders, compared to 3.8 percent in 2020. This shows geographic distribution from the past decade. 
Murders rose around 10 percent from 2020, with 87 cities from Mr. Asher. The F.B.I recovered statistics from the previous year annually in September 2021 there are figures not fully available this year. 
The pandemic played significant role, causing a lot of economic and mental stress that forces people to stay together for a long period of time. Millions of Americans lost jobs and went under unemployment. Some also lost their housing due to the pandemic. Many have experienced trauma of losing a loved on in this case.  One of the positives about the pandemic is that it helped social friction and crime. Enrique Cardiel stated, "People are desperate and they don't have a lot of options, so they turn toward violence as a way to solve things," Wit his city, Albuquerque being the highest number of murders in the city.
Recording data shows the murder victims by race, ethnicity, and sex, with 9,913 Black people killed in 2020, 7,029 white people, 497 from other races, and 315 from unknown races. There were 14,146 men killed and 3,573 women.
In New York, they have experienced 500 million murders in 2020. But in 2019 there were about 319 in this case, which was below the city's worst rate in 1990 with 2,200. Chicago in 2020 had 771, 2019 with 500, and 939 in 1992. In Los Angeles, there were 351, with 2019 becoming 258, and 1,010 murders in 1980.
The protest that had occurred with Geroge Followed was an important factor in this case. Some say police were the reason for some to do or prevent crime. A lot argue that they are against the police and some respect the police department depending on the cause of certain murders. Another cause is a jailhouse door created by bail reform as a factor driving violence through all cities increasing the murders. Lastly, drugs, money, and guns are a driving way that all cities have been increasing with the number of murders. Also, these things could lead to getting something that someone does not have. 
Studies have stated, "A lot of it does go back to people stressed by poverty and mental health issues and by drug addiction, and resolving a lot of these disputes by firearms".
Some small towns and cities that you have never heard of with murders have been added to the murder map as crimes to spread throughout the United States. 
Robberies have been another reason for domestic violence even though they were least affected in 2020. For example in the home of Lee Marco Cuellar, he had murdered his wife during an argument, strangling her to death with a sleeveless white T-shirt.
Murder leaves the most devasting impact on all crimes. Major crimes overall dropped about five percent. The downward trend in overall crime started for years before the pandemic. You believe this year we will increase or decrease the amount of murder around the U.S.A.