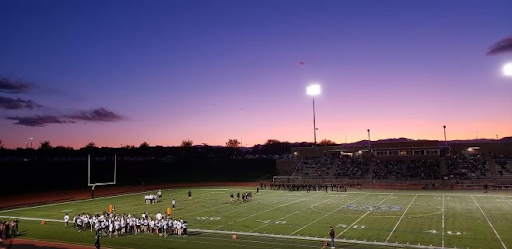 Hey Hawks, it is the beginning of football season and that means homecoming is right around the corner! One of the most iconic events of homecoming week is the infamous Powder Puff game. 
Many people hear the name and think of the cartoon show, but it is everything but that. Powder Puff is the occasion where Junior and Senior girls go head-to-head in flag football. 
Not only are Junior and Senior girls involved in Powder Puff, upperclassmen guys can get involved too! The Junior boys can apply to be a cheerleader on the sidelines while the Senior guys can perform at the halftime show. Junior and Senior boys who are interested in participating can contact the cheer and poms teams! 
This year's Powder Puff game will be held on Monday, October 4th at North Stadium. Kickoff is at 7:30, don't be late because this is the game to watch! 
For Powder Puff, girls get to pick nicknames and numbers that go on custom jerseys ordered by the Student Government. This customization makes teams much more personalized and brings grades together!
The turnout this year is tremendous as there are nearly 150 players! 
In terms of the logistics, girls are required to attend four practices and each team gets official coaches. This year, the senior coach is Josh Sosa. The junior coaches are Mr. Smyth, Mrs. Walters, Ms. de Paz, and Mr. Brown. Coaches and the practices add to the intensity and legitimacy of the game; making it even more of a showdown!
Due to the pandemic, many homecoming traditions haven't occurred in nearly two years. This means that the last Powder Puff game was in 2019. This heightens the excitement for this years' game. 
After reading about the infamous homecoming tradition, are you excited? I hope so because the 2021 Junior v. Senior Powder Puff game is bound to be a good one! Stay tuned for coverage on how the game turns out. 
**If you have any questions about this year's Powder Puff game please feel free to contact me or Mrs. Boyes who are the Student Government affiliates.