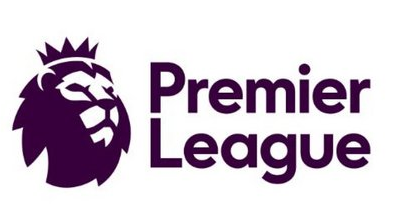 The Lion Logo is back! For the English Premier League, a new season means new teams, new players, and a new dynamic. This year, a main change is the return of fans to the stadiums. EPL fans are notorious for their strong passion for their teams, so this is a substantial addition. 
The first week of the new season consisted of many ups and downs.  
Many are fantasizing over the Bruno Fernandes, Paul Pogba duo. Thanks to Pogba's flawless assists and Bruno's classy finishes, this dream team has been Manchester United's secret weapon so far this season. Together, they helped Manchester United start out with a 5-1 bang against Leeds. This put the Reds at the top of the table for the first week of the season. 
On the other side of things, Arsenal's ego plummeted after their loss to Brentford. The 0-2 loss was conceded to a team that hasn't won an EPL game in 75 years; a bad day for Arsenal but a great day for Brentford. This was shown through the tears on the Brentford fans' faces after the game. 
Something especially heightened this season: transfers. Attacking midfielder Jack Grealish went from Aston Villa to Manchester City. Romelu Lukaku returned to Chelsea from Inter Milan. Manchester United heavily benefited after receiving Sancho from Dortmund, Varane from Real Madrid, Heaton from Aston Villa, and most recently – and surprisingly – Ronaldo from Juventus. Ronaldo's homecoming to Old Trafford was as if Messi's exit from Barcelona wasn't enough to stir up the pot of the football-sphere.
Team USA's Josh Sargent even made his debut at Norwich City to commence his exit from the German league. Red, White, and Blue's Christian Pulisic made another appearance for Chelsea before being put on quarantine after testing positive for COVID-19. Fully vaccinated, Pulisic had no symptoms but this has led to discussion about setting back Chelsea and the USMNT in the World Cup Qualifiers. 
On that note, Chelsea scored their first goal of the season against Crystal Palace after a failed attempt at a freekick shot by Mason Mount. Crystal Palace's goalie hit the ball out while saving, and on Chelsea's second freekick attempt, Marcos Alonso scored. 
Watford vs Aston Villa proved to be an entertaining game that kept fans on their feet all the way through to the final whistle. The game kicked off with an early tenth-minute goal by Watford's Bonaventure and another goal right before half-time by Sarr. Watford's third goal was scored by Hernandez in the 67th minute and was countered three minutes later with a goal by Villa's John McGinn. Although the Villains were unable to tie the game, they did get one last hoorah from a penalty kick taken by Danny Ings in the 97th minute. 
To wrap up the first week of the EPL, Manchester United started out at the top of the table and it is exciting as for what's to come with the arrival of Christiano Ronaldo. It will also be interesting to see what Lukaku does for Manchester city once he settles in there. 
Just shown by the first week of games, this season is surely going to be an interesting one. All of the new additions to teams and switching of players is deeming itself to be well worth the watch. 
Stay updated throughout the season by reading other, soon-to-come English Premier League columns!