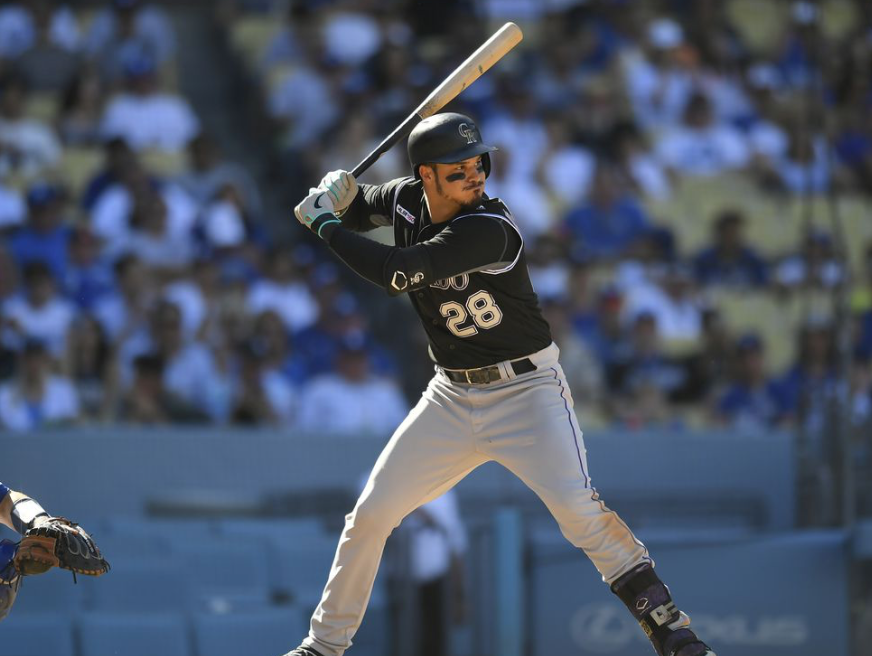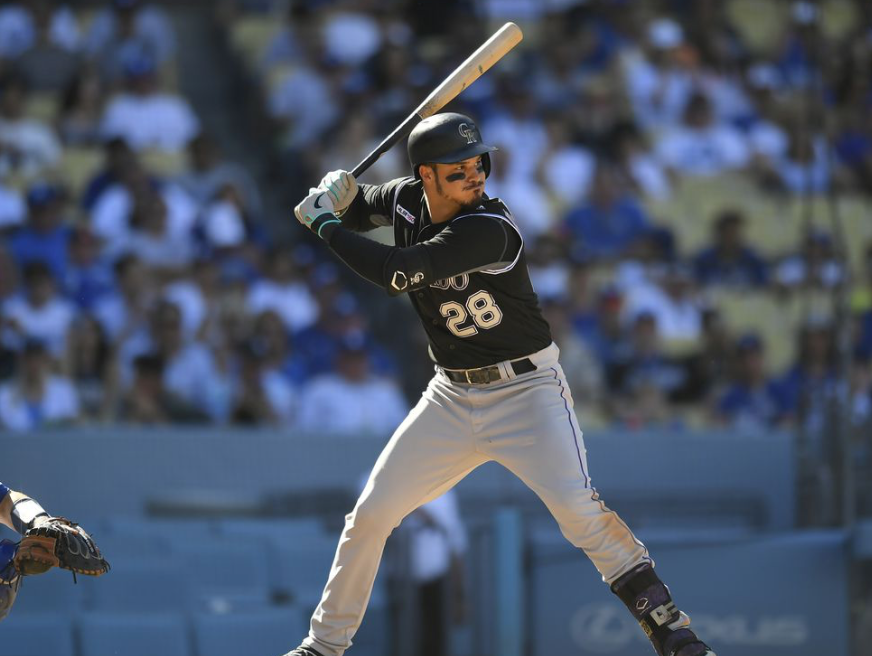 It was a sad day on February 1, when Colorado Rockies fans learned that the best 3rd baseman in the league was going to be traded to the Saint Louis Cardinals. Although this was not surprising since Nolan Arenado has been wanting to leave Colorado for a while now, it still came to a shock to many fans. 
Nolan's History in Colorado- 
Despite his strong spring training in 2013, the Rockies placed Nolan in the Colorado Springs Sky Sox of the class AAA Pacific Coast League to start the season. Later that year, Colorado would promote him to play in the majors. An article by ESPN ranked him second for a hypothetical National League Defensive MVP award and it was just his first year playing. On October 29, 2013, Arenado became the first National League rookie to win a Rawlings Gold Glove Award at third base. 
In 2015, Arenado earned his second NL Player of the Week Award on June 28, hitting a major league-leading three multi-home runs games in six games, seven home runs and 14 RBI. He also became an MLB All-Star for the first time as a National League reserve at Great American Ball Park. A game against the San Francisco Giants on September 5, Arenado homered in his sixth consecutive game, breaking the Rockies' team record of five which Dante Bichette and Larry Walker shared. Also, for the first time, he was the major league-wide winner among third basemen for both the Fielding Bible and the Wilson Defensive Player of the Year Awards. He  became the second Rockies player to win the Fielding Bible at any position, following shortstop Troy Tulowitzki. 
Prior to the 2018 season, Sports Illustrated ranked Arenado as the eighth top overall player. On April 11, the San Diego Padres pitcher Luis Perdomo threw a pitch behind Arenado, who charged the mound and incited a bench-clearing brawl. Two days later, the league suspended Arenado and Perdomo for five games. 
On February 26, 2019, Arenado agreed to an eight-year, 260$ million contract extension with the Rockies. At the time of this extension he said in an interview, "I love this group, and that's why I committed here, I'm comfortable here and it feels right with this young group we have. The grass isn't always greener on the other side, and I really believe we can win. I wouldn't make this decision if I didn't believe that. I'm here for the long haul." Arenado finished the 2019 season hitting in 154 games and making just nine errors, setting his new career high batting average. He also won his seventh straight Gold Glove Award and his third straight platinum Glove award and finished sixth in the MVP voting. 
How did the Trade Go Down- 
News that a deal was getting close broke Friday evening but several issues had to be resolved before the trade became official. Those details were out on Monday February 1, sending the five-time all-star slugger to St. Louis. 
Rockies all-star shortstop Trevor Story was quick to react to the news. 
"Nolan's one of my best friends, baseball aside, so this hurts," said Story, who's scheduled to become a free agent after this season. "He's the best third baseman in the game. I'm sad, and a little frustrated, to be honest.  All I can do is focus on playing the best baseball I can for my teammates and the fans, they deserve it."
All-star outfielder Charlie Blackmon, who's been Arenado's teammate since Arenado made his big-league debut in 2013 said: "I am fortunate to have played alongside Nolan. We experienced a great deal together, and shared some great moments as Rockies. I will always enjoy watching him play, no matter what uniform he wears. His competitiveness and intensity will be missed." 
One of the major reasons for his trade is so they wouldn't have to pay as much money to keep him. There's also other theories such as the Rockies not wanting him on the team and the Cardinals knew it, so they took advantage of the Rockies desperation and offered nothing in return. Either way, this doesn't make the Rockies look good. 
 Although the Rockies aren't getting any Nolan Arenado type players back, they are getting a few decent prospects. One of which being left-handed pitcher Austin Gomber, the only one to have any major league experience. They also received third baseman Elehius Montero, now the Rockies' No. 7 prospect, according to MLB Pipeline. Other prospects such as Tony Locey, Mateo Gil, and Jake Sommers will also be on the Rockies this season. The Rockies also gave the Cardinals 50 million dollars to get rid of their best player which made a lot of fans confused and angry. 
What Next for the Rockies- 
Well if it couldn't get any worse for Rockies fans there is talk of a potential trade for Trevor Story. He saw his close friend and teammate get dealt. He's currently entering the final year of his contract and as of now the Rockies are projected to finish dead last in the National League West. But the goal for many fans is for him to sign a long term contract or the most likely situation that will make fans unhappy is he will get traded before or during the 2021 season. 
Nolan Arenado has hung up his jersey after debuting his career with the Colorado Rockies in 2013 and playing under them for 8 years. Nolan will continue to do great things in baseball and maybe he'll even decide to come back to the Rockies. Although that is not likely, Colorado fans can still hope, in this dark time of Colorado Baseball.