Unsolved One Year Later
The Assassination Of Jamal Khashoggi
Here in America, our president calls the press "The enemy of the people". In Saudi Arabia, they take this sentiment one step further and throw out journalists. However, this was not the case for Saudi Arabian journalist, Jamal Khashoggi. 
About a year ago, on October 2nd, 2018 Jamal Khashoggi was assassinated by the Saudi Arabian government. It is said that Jamal was in the process of digging up the countries lies and secrets, so naturally he had to be killed according to the country. 
In 2017, Khashoggi was ordered by the Saudi Arabian government to be silent. He was not allowed to write for any foreign columns or post tweets or any other form of social media. However, once he began to work for The Washington Post, this was no longer the case. 
He was formerly the Editor-in-Chief at the al-Watan and twice he was forced to resign from publishing articles that the Royals did not like. He was already on their radar. 
Khashoggi came from a very wealthy and powerful family. His grandfather was a personal physician to the founder of the kingdom, and his uncle was a billionaire arms dealer in Saudi Arabia. His cousin in 1988 was dating Princess Diana, he died beside her in the car crash in 1997. 
Due to his well-known family, Khashoggi was probably able to delay his death by the Saudi Arabian government by a year or two.
Khashoggi was seen entering a consulate in order to get the papers showing that he and his Turkish fiancee were soon to be married. Security footage never saw him come out. Inside were 15 Saudi agents who were armed to kill.  
Current evidence suggests that the Crown Prince of Saudi may have given the official order, however, nothing is official yet. 
On October 16th, 2018 Trump spoke with the Crown Prince. Trump stated that the Crown Prince said that he had no involvement with the assassination. He said that the armed men who killed Khashoggi were not a part of the Saudi government, so they had no control. 
Khashoggi's body has yet to be found or examined, however, Saudi-prosecutor said that he and a team of investigators found evidence claiming that Khashoggi was strangled, disembodied, and then disposed of.
An anonymous Saudi police office stated that the body was found 'cut into pieces'. On October 18th 2018, the residence next to the building Khashoggi was last seen entering had a barbecue party. The same day of his disappearance. They believe that they held it to cover up the smell of the dismembered corpse. " We have been living here for twelve years but I have never seen them have a barbecue party. That day they had a barbecue party in the garden," said an anonymous resident. 
On October 22nd 2018, a Turkish high intelligence source and a high-ranking Arab with access to intelligent systems and and links to the Saudi royal court members, had reported that Saud al- Qahtani, the then -top aide for the Crown Prince of Saudi had made a Skype call to consulate while Khashoggi was held in the room. Qahtani then instructed the team to kill Khashoggi, then stated: "Bring me the head of the dog.". 
According to Nazif Karaman of the Daily Sabah, the audio recording of Khashoggi's last words were, "I'm suffocating… take this bag off my head, I'm claustrophobic." On December 10th the details were released to CNN by an anonymous source. 
On October 31st 2018, senior Turkish officials told The Washington Post that they were investigating the disposing of Khashoggi's body. They believe that his body was destroyed in acid on the residence ground or the consulate nearby. 
On November 18th 2018,  Saudi Prosecutor's office stated that 11 Saudi Nationals had been indicted and charged with the murder of Khashoggi and that 5 of the 11 were placed on death row. 
To this day, many still questions the assassination of Jamal Khashoggi. Was it the Crown Prince of Saudi? Or was it a totally different party? We may never know. 
For now, this assassination remains unsolved.
About the Contributors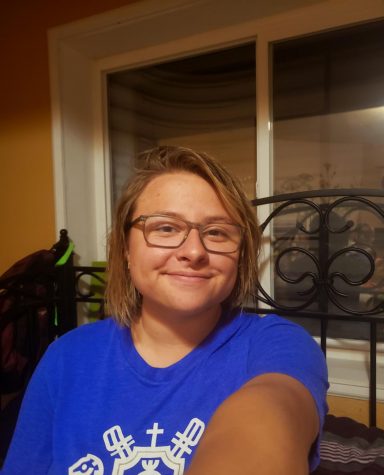 Elizabeth Houlihan, News and Copy Editor
Elizabeth is a Sophomore at Horizon High School. She loves to read everything in her free time and to write whenever she can. She is addicted to Grey's...