New Year, New Beginnings for Colorado
Colorado's new Governor Jared Polis is making history
Hang on for a minute...we're trying to find some more stories you might like.
On Tuesday, January 8, 2019, history was made at the state capitol in Denver as Colorado's new Governor, Jared Polis (DEM.), was sworn in. Polis would replace John Hickenlooper as the 43rd governor. Born and raised in Colorado, he served in the House of Representatives since 2009 for the jurisdiction of Boulder.
Polis is not only the first openly gay man to be elected governor of a U.S. state, but he is also the first Colorado governor to be Jewish. He was sworn in with a Siddur, a Jewish prayer book.
Standing by Polis' side at the ceremony was his partner, Marlon Reis, and their two children, Caspian and Cora.
The ceremony included a 21-cannon salute, a blessing from the Ute Indian tribe, a military jet conclusion, and many speeches, poems, and songs celebrating Polis and his win.
In addition to being a win for the Democrats, this was also a win for the LGBTQ community.
"I really think that we are at our best as a nation, as a society, when our elected officials are fully representative of the people they're elected to work for. That means we should have our communities of color represented, women represented, the LGBTQ community represented. And the more diversity we have in elected leadership, responsible positions, I think the better result we'll have," Polis told ABC News in an interview.
In Polis' campaign, he said he would strive for a stronger education system that includes free kindergarten, free high-quality health care, high paying jobs, and 100 percent renewable energy statewide by 2040. These topics were addressed in the State of the State address on Thursday, January 10, 2019.
With this fast growing economy, Colorado needs strong leadership to represent all Coloradans, and Jared Polis thinks he is up for the job.
"Thank you for putting your trust in our bold, positive vision for our future," Governor Jared Polis states to the people of Colorado.
About the Writer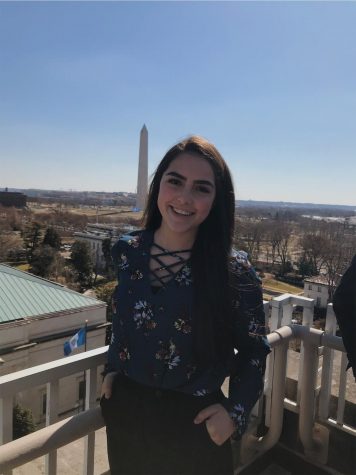 Arianna Sanchez, Culture and Relationship Team Manager
Arianna is a politically active junior and this is her second year on staff. You can catch Arianna eating chicken pho or chicken tacos while watching The...